In case you were wondering when we'd finally see The Awesome Adventures of Captain Spirit, Square Enix has released global launch times. The prequel to Life Is Strange 2 will be coming out between June 25th-26th, depending on where you are in the world. The company released a graphics, which we have for you below, showing the primary times around the world. The U.K. will be seeing it at 5pm BST while North America will be getting it at 9am PDT. So basically, everyone will be getting it at the same time globally, just at different times depending on where you live. Check out the complete times and the official game description below.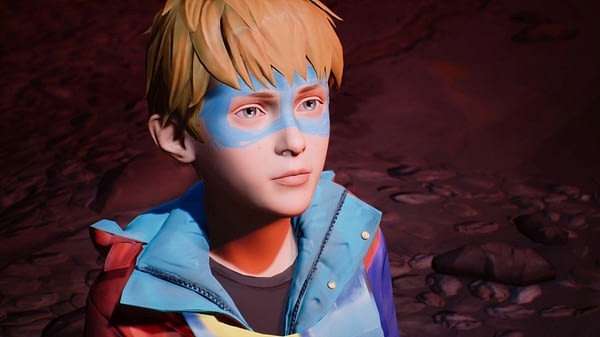 Have you ever dreamt of being a superhero? Meet Chris, a creative and imaginative 9 year old boy who escapes reality with fantastical adventures as his alter ego, the Awesome Captain Spirit! Return to your childhood and play a touching and heart-warming one-of-a-kind narrative experience from the directors and development team behind the BAFTA award winning game Life is Strange. Captain Spirit is a free demo set in the Life is Strange Universe that contains links to the brand new story & characters of Life is Strange 2.

KEY FEATURES:

An original narrative experience set in the Life is Strange universe
Play as Chris and his super-hero alter-ego, Captain Spirit
Complete a series of missions as Captain Spirit and discover secret unlockable content.
Some choices and actions will link to your Life is Strange 2 experience.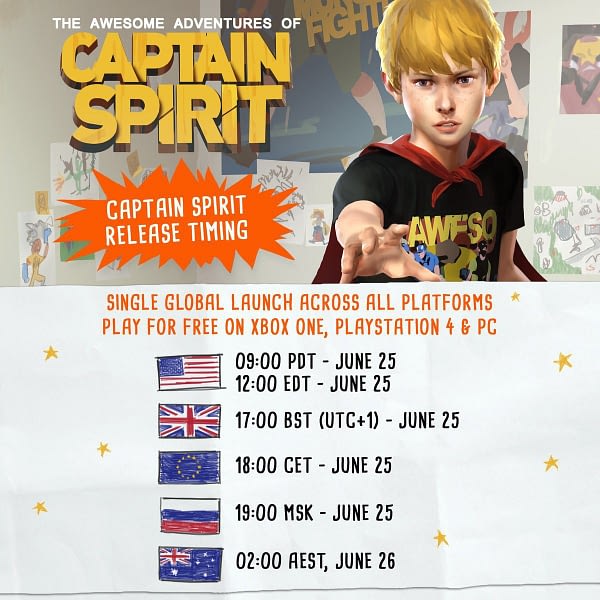 Enjoyed this article? Share it!