Just when you thought the friendship between Game of Thrones stars Gwendoline Christie and Nikolaj Coster-Waldau couldn't get better, it does.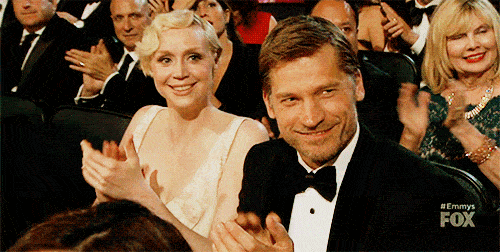 Posted to her personal Twitter today, a photo showing Christie and Coster-Waldau in matching BFF shirts with pink-haired horses. I was going to say unicorns, but it doesn't look like there is a horn to be seen there.  The horses do have cutie marks on their butts though.
Full length photograph by @Marzingrid7 pic.twitter.com/MxsUBzC2K6

— Gwendoline Christie (@lovegwendoline) June 6, 2018
We can't decide if the cutest part is the artistically rendered legs of the pair or Nikolaj's gleeful smile.
The shirts are actually part of the War Child UK charity, which you can purchase here.
"This was an incredibly fun project to be a part of and I encourage everyone to support the amazing work that War Child UK does. No child should have to go through the horrors of war alone. For 25 years, War Child has been working tirelessly to rebuild shattered communities to ensure that children are protected. We should all stand together for the innocent children who are bearing the brunt of conflict, and give them hope for a brighter future." – Giles Deacon for #WearItForWarChild
Even though their Game of Thrones characters Brienne of Tarth and Jaime Lannister have had their ups and downs, it's always nice to see how well they get along.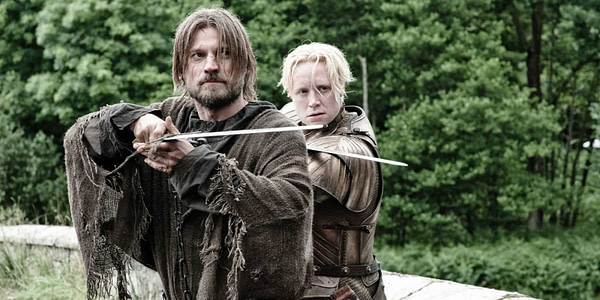 While we don't get the eighth and final season of the HBO drama series 'til sometime next year, the hype is real, and we can't wait to see how the tv version of A Song of Ice and Fire comes to a conclusion.
Enjoyed this article? Share it!