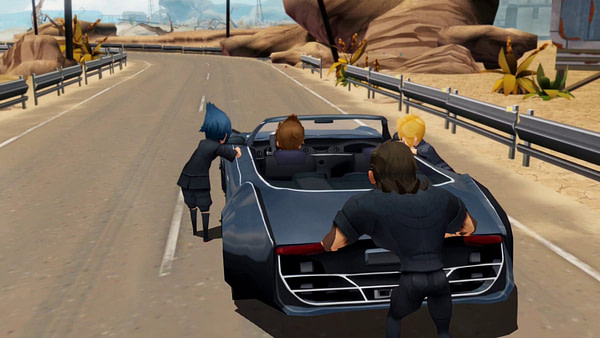 Final Fantasy XV Pocket Edition is now available for Windows and is now playable on PC, laptops, and Surface tablets.
Final Fantasy XV Pocket Edition retells the story of crown prince Noctis, Prompto, Ignis and Gladiolus, across ten thrilling episodes redesigned for mobile platforms in a cute chibi polygon style and streamlined questlines. All 10 episodes are available now, with the first episode at no charge and episodes 2–10 available for purchase individually or as a bundle.
The game centers around Noctis, the crown prince of Lucis, who is set to wed Lady Lunafreya of Tenebrae as a symbol of promised peace between the nations of Lucis and Niflheim. Noctis, however, is unaware of the difficult journey ahead. Things very, very quickly turn dark and don't get a whole lot better. So if you've never played it, you'll want to make sure you're ready for the heartbreak. Players who have already gone through the story will find the new controls and art style well worth replaying the game. Assuming they enjoyed the main game.
We picked up the Pocket Edition on iOS and found that:
"FFXVPE isn't designed for fans of FFXV. Its designed for players who either didn't have time to finish XV, or never got into it because the open-world RPG format is too daunting. The Pocket Edition is designed for a much different market, one that is less enamored by punishing boss battles and realistic graphics. And it caters to them very, very well."