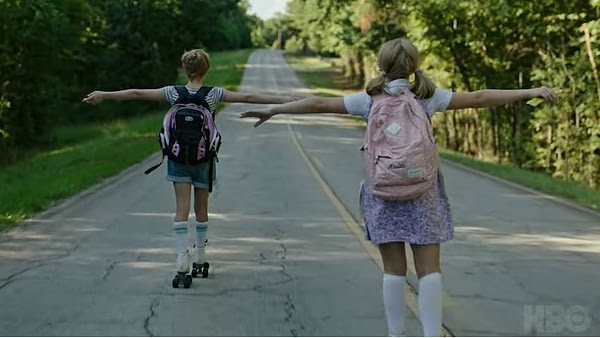 Amy Adams' Camille Preaker can appreciate the idea of not being able to go home again; but in the official trailer for HBO's eight-episode limited series adaptation of Gillian Flynn's Sharp Objects, "home" doesn't look too happy to see her, either. Adapted by Marti Noxon (Dietland) and directed by Big Little Lies' Jean-Marc Vallée, the project also stars Patricia Clarkson, Elizabeth Perkins, Madison Davenport, Chris Messina, and Eliza Scanlen; and is set to premiere on Sunday, July 8th at 9 p.m. ET.
https://youtu.be/asX53aeBPJE
Camille Preaker, a crime reporter fresh out of a psych hospital for her years of self-harm, returns to her hometown of Wind Gap, Mo., to investigate the murders of two little girls. The assignment lands her back in her childhood home under the critical eye of picture-perfect small-town socialite Adora, which forces Camille to confront personal demons.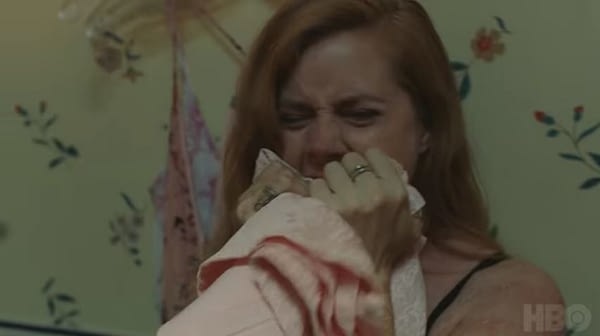 Adams spoke with The Arizona Republic in November 2016, where she discussed if it's difficult as an actor to transition between two distinctly different projects (at the time, Nocturnal Animals and Arrival):
"It can be sometimes. On this one, the trick was that I felt so connected to Louise I felt like shedding her wasn't hard, but then reinvesting in another character, I had to really find a different way in. Sometimes I come in because I really like the character, or I like something they had to say. In "Nocturnal Animals" I remember really being like, "Ugh, I know her, but I don't want to be her," and all these things. It actually helped, because I realized I was judging her and I didn't know if I liked her, but then I approached it from a place where she was judging herself. She doesn't like herself, and that's where she finds herself and her life in that moment. So it ended up being a great starting place. Once I was able to do that I was able to dive deeper into why she doesn't like herself, and what's happened, to invest in the character that became very interesting to me, and very different from how I felt doing other characters. It was fun."