This week, Versus Evil released a brand new trailer for Banner Saga 3, this one specifically focusing on the drama brewing between and with the Horseborn tribes as they ride into battle with you in the third adventure. The half-human half-horse race has always had their fair share of inner conflicts, which come to light in the latest character trailer, where you'll have to deal with what's happening to them internally while relying on them as an ally to take care of the issues throughout the land. Here's a brief description of the trailer: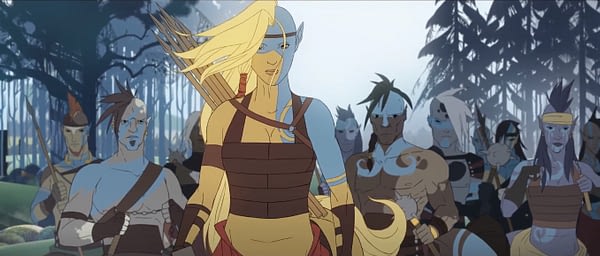 Not much is known about this legendary race but they have proven loyal so far and have stood side by side with humans and varl alike. However, will that change as tensions rise among those forced into Arberrang as the end draws near?
It's going to be interesting as we get closer to the summer release how everyone plays with each other both in the story and in combat. The developers have gone to a lot of trouble to make this a compelling tale that you can't always predict will turn out for the better. We'll see how it all pans out as the game will be released on July 24th, but in the meantime, enjoy the latest trailer.
Enjoyed this article? Share it!