We know now that we're getting a Birds of Prey movie with Margot Robbie and directed by the fantastic Cathy Yan, but what kind of movie is that going to be? It's still a little up in the air exactly what type of movie this is going to end up being, but Robbie spoke to Collider about what she pitched to Warner Bros.
"I pitched the idea of an R-rated girl gang film including Harley, because I was like, 'Harley needs friends.' Harley loves interacting with people, so don't ever make her do a standalone film. She's got to be with other people, it should be a girl gang. I wasn't seeing enough girl gangs on screen, especially in the action space. So that was always a big part of it.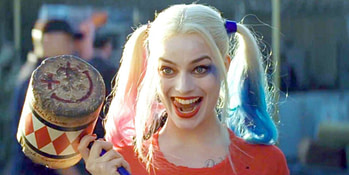 When it comes to telling a story like this with a primarily female cast, Robbie wanted to make sure that having a women director behind the camera was the way to go. She knew that the opportunity could be huge in the same way that it was for Patty Jenkins, and she wanted to make sure they got a women for this project.
"And then of course having a female director to tell that story. And giving a female director the chance to do big budget stuff. They always get 'Here's the tiny little film'… I was like, 'I love action. I love action films. I'm a girl. What, are we meant to only like a specific thing'?" So it was a hugely important to find a female director for this, if possible. But at the end of the day — male, female — the best director gets the job and Cathy was the best director.
There aren't any release dates for Birds of Prey yet, but Harley was one of the things that people really liked about Suicide Squad — so there is a chance that they will fast track this one. Hopefully not too fast; the whole six-week script thing didn't work out for Suicide Squad, so let's not do it again.