Chucklefish, the wonderful people behind Stardew Valley and the upcoming title Witchbrook, have announced a brand new game on the way today through Shanghai developer Pixpil called Eastward. The game is a single-player dual-character RPG adventure where you'll be doing a lot of solving puzzles and exploring dungeons in order to discover what has happened to all of the cities in a world where the human population is at an all-time low and monsters seem to be creeping up everywhere. The game's look and themes are inspired by '90s Japanese animation, which at times makes sense as we can see a hint of different movies and anime series throughout the game.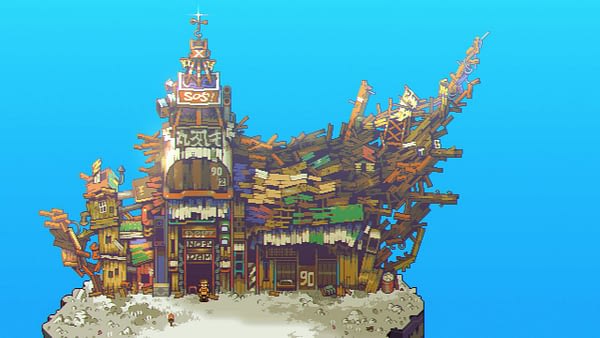 The announcement of the game also came with an official trailer, which you can enjoy below. Here's a quick quote form the company about the development of the game in their press release that was sent out. No official release date was attached to the info, so unless the company plans to show it off at E3, we probably won't know for a while when it will be released.
Development started on Eastward at Pixpil's Shanghai office in 2015, with only 3 team members, using a game engine of the studio's own making. Built around pixel artist Hong Moran's original intricate post-apocalyptic designs, and the team's love of the Mother and The Legend of Zelda series, and older Japanese animation styles, Pixpil were inspired to create a narrative driven RPG with a soft sci-fi story. Since then not only the ambition of the game has grown, but also the team, now sitting at 10 members strong as they work towards the PC and Mac release.
Enjoyed this article? Share it!