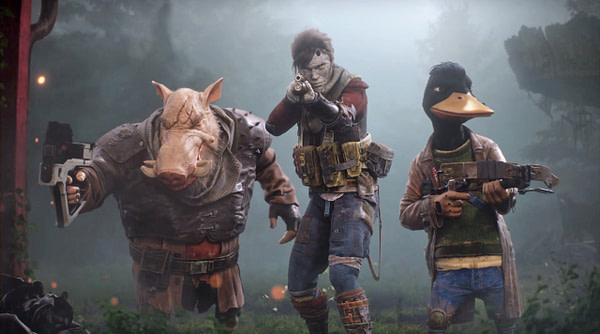 Mutant Year Zero: Road to Eden was at GDC this year, with an official gameplay reveal. The game was revealed with a CGI trailer which promised an XCOM-like experience for players, and that is indeed what The Bearded Ladies set out to build: an XCOM version of the tabletop classic, and after seeing the demo at GDC, I can pretty confidently say they've managed to create a pretty similar experience.
However, MYZ's combat is meant to be tighter with more variability so you can change up how you play a bit more. Players control up to three mutant scavengers at a time while exploring and engaging in turn-based tactical combat. The mutants in game do grow, and gain new abilities as they do so. You can also find mutations around the game world and swap them into your "manimals" as necessary.
The setting is definitely post apocalyptic, with obvious remains of a human society strewn around the demo enviornment. The remains of humanity survives thanks to a flying ark that lurks above the planet. Those citizens will live or die based on your actions, so be prepared to bring back food, water, and tech to a bunch of starving refugees. However, this isn't a resource management sim, so you won't be choosing who eats or customizing the ark. That's just the filler and driving force of the plot.
Fans of the tabletop game won't find a whole lot familiar, as Road to Eden is very, very combat heavy with only a side of exploration. Which definitely cuts down on the many freedoms granted to players in the tabletop version. And the multiplayer modes for the digital version were cut out, meaning, it's really more of an adaptation than a digital edition of the game.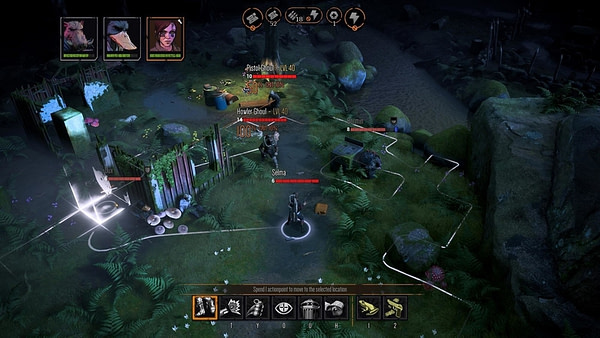 That's sure to anger some fans who were hoping for a more faithful digital port, however, we can't really say we're surprised. Based on what we knew before the GDC demo, Mutant Year Zero didn't really seem to be a 1:1 digital reproduction of the tabletop game. And honestly, that's probably the best way to go.
In terms of replay value, once you've completed the game's story, you have access to permadeath and ironman modes to really challenge yourselves with.
However, we might just get some additional content added to the game post-launch.
You can check out the GDC gameplay reveal below thanks to Eurogamer.