Betrothed #2
{{ reviewsOverall }} / 10
Users
(0 votes)
Writer: Sean Lewis, Artist: Steve Uy, Letters: Simon Bowland, Cover by: Steve Uy Logo Designer: Rich Bloom, Production: Charles Pritchett, Editor: Mike Marts, Publisher: AfterShock, Release Date: Out Now, Price: $3.99
Kieron and Tamara are on an alien planet in armor and being commanded to kill one another. A sorcerer arrives and sends them home before things go too far, though the sorcerer is killed. They awaken back in the school on Earth, but they're in their pajamas still.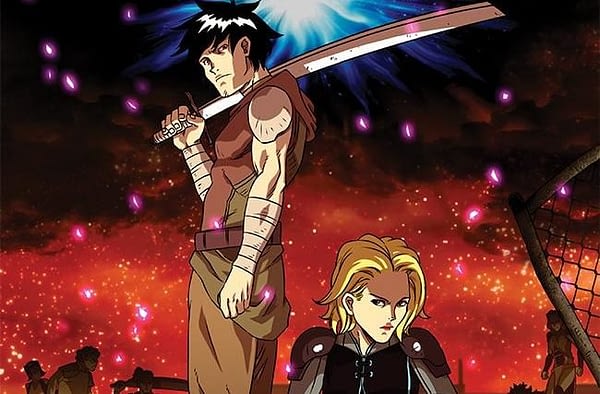 It's becoming clearer that Betrothed is aiming for an audience below my age level. It seems to be aiming for a high school audience, but that doesn't excuse the characters and dialogue.
Kieron and Tamara aren't compelling leads, and their relationship is inconsistent. Yes, that was sort of the point of the first issue, but now they behave like they've been friends forever even though the previous installment implied they'd never talked to one another.
The comic tries to make jokes about them being caught in their pajamas; a friend of Kieron's is attracted to a discussion of nudity and pajamas. The jokes don't land, though. Plus, the comic has weird digression into the status of their virginity that I think is supposed to be played for laughs.
Any interesting metaphor related to teenage hormone whiplash and the confusion therein seems to have been lost in the otherworldly magic vs. technology war that is busting into the forefront of the comic.
Steve Uy's artwork is the highlight of the comic. It has a pseudo-anime aesthetic that lends itself to expression and jives with the weird style of the otherworldly tech and clothing. Background images are intentionally blurred in some scenes, and that doesn't look great. However, most of the art is solid. The color palette is creatively played with too, especially on the other world where everything has a sepia tone to it. The magic spells look good too.
Betrothed #2 continues the struggle of establishing its characters. They aren't especially compelling, and the circumstances which have forced them together takes more of a focus than the relationship itself. Worse yet, the plot just isn't interesting. Uy's artwork helps some, but it can't save the comic. This one doesn't get a recommendation. Give it a pass.
What people say... Leave your rating
Order by:
Be the first to leave a review.
Show more
(Last Updated
April 7, 2018 6:49 am
)
Related Posts
None found