The second season of Marvel's Jessica Jones has been out for a few weeks now, and while I believe the majority of you who are going to watch it probably have, I'll skip the spoilers as much as possible here. While the main character is Jessica (Krysten Ritter), the supporting characters like Trish (Rachael Taylor), Jeri (Carrie-Anne Moss), and Malcolm (Eka Darville) all get their time in the sun. The particular moment we're looking at here involves Trish.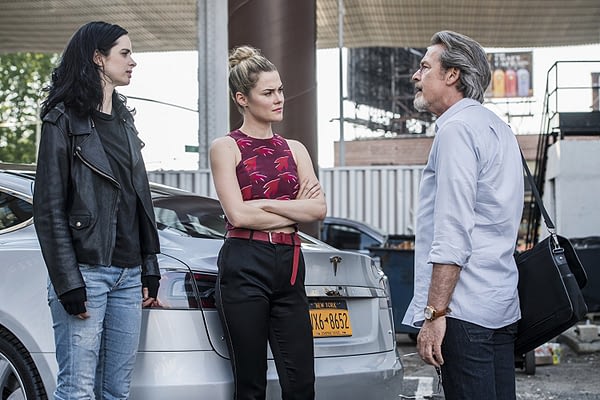 This season deals with Jessica's past that didn't involve Kilgrave (David Tennant), so we get a flashback episode of when Jessica was in college and found her first love and Trish was trying to move on from the It's Patsy series and become a pop star. Almost the entire seventh episode of the season, called 'I Want Your Cray Cray', was a flashback to this time. In the episode a lot of what happens starts at a release party for Trish's new music video for 'I Want Your Cray Cray', and in the episode we got to see parts of the video. Now Marvel has released the full video they filmed, including mock "pop-ups" from when the time Pop-Up Video was all the rage.
https://youtu.be/5hn85XmyMf8
Enjoyed this article? Share it!