So it's time to raise your glass if you are wrong in all the right ways, all my underdogs! We will never be – never be – anything but loud and nitty-gritty, dirty little… The Weekly Static!
While I continue riding the waves of Pink (P!nk) euphoria, we ask that you help control the pet population by having your pets spayed, neutered or…
The Weekly Static is our look at the past week in the land of the networks, cable, streaming, smoke signals, cloud formations, and shadow puppets from an interesting and entertaining perspective. So The Weekly Static team (myself, Rocky, Trejo, Bat-Murr and Margot Staten) makes you three promises… because we're good like that:
● Offer blunt, honest perspectives on five TV topics from the past week covered by Bleeding Cool's team of news-thirsty writers. Just to be clear? My views are myviews and don't reflect on the writers. We own what we say 110%.
● Spotlight a news item that we missed when it first hit, but we're pretty sure you'll want to know about.
● Feed my insatiable-yet-fragile ego with buckets of praise, adulation, social media shares, pizza, Superman Funkos, Eisner Awards, write-in votes for the 2020 U.S. Presidential Election (…getting close…) and a hug cause…why not?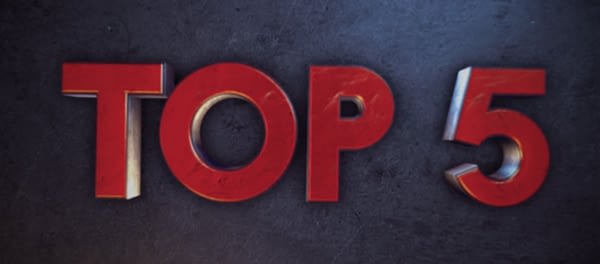 Did ABC Pull 'Black-ish' Episode over Political "Creative Differences"?
Christopher Eccleston Claims BBC Blacklisted Him After Leaving Doctor Who
CM Punk Set for Long-Awaited Return… to UFC
Fox Chair on 'Buffy' Revival: "When Joss Decides It's Time, We'll Do It"
Netflix CEO "Not So Big" on Inclusion Riders at Streaming Service

Elton John Tribute Concert 'I'm Still Standing' Gets Premiere Date On CBS
"CBS will premiere Elton John: I'm Still Standing – A Grammy Salute on Tuesday, April 10 at 9 PM. The previously announced all-star concert will feature Alessia Cara, Miley Cyrus, Lady Gaga, Miranda Lambert, John Legend, Kesha, Little Big Town, Chris Martin, Shawn Mendes, Maren Morris, Ed Sheeran, Sam Smith and SZA performing classic songs made famous by John.

The concert also features special appearances by John Batiste, Neil Patrick Harris, Christopher Jackson, Anna Kendrick, Gayle King, Lucy Liu, Valerie Simpson and Hailee Steinfeld. In addition, John will perform a medley of his hits from throughout his career. {more}"