I know you wanna leave me, but I refuse to let you go. If I have to beg and plead for your sympathy, I don't mind cause you mean that much to… The Weekly Static!
A plague of locusts upon your homes if you didn't know that was The Temptations  – and I would've gotten away with it, too, if it wasn't for you meddling…
The Weekly Static is our look at the past week in the land of the networks, cable, streaming, smoke signals, cloud formations, and shadow puppets from an interesting and entertaining perspective. So The Weekly Static (myself, Rocky, Trejo, Bat-Murr and Margot Staten) makes you three promises…free of charge (minus postage & handling)!
● Offer blunt, honest perspectives on five TV topics from the past week covered by Bleeding Cool's team of news-thirsty writers. Just to be clear? My views are my views and don't reflect on the writers. We own what we say 110%.
● Spotlight a news item that we missed when it first hit, but we're pretty sure you'll want to know about.
● Feed my insatiable-yet-fragile ego with buckets of praise, adulation, social media shares, pizza, Superman Funkos, Eisner Awards, write-in votes for the 2020 U.S. Presidential Election (…damn right…) and a chicken parm hero.
But before we get to our "Top 5," I think it's time for a…
The Blacklist: Megan Boone Pledges No More Assault Rifles for Liz Keen
Heathers: Paramount Network Delays Series in Wake of Parkland Shooting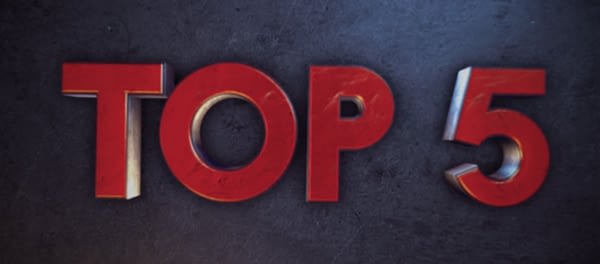 A.P. Bio: NBC Moves up Glenn Howerton's Class Schedule by an Hour
John Oliver Victorious: Lawsuit Against Last Week Tonight Dismissed
Triple H, Stephanie McMahon, and Kurt Angle Welcome Ronda Rousey
Apple Lands Untitled M. Night Shyamalan Psychological Thriller Series as Wayward Pines is Cancelled
'The Hamilton Polka' from Weird Al Yankovic Is Here

Jennifer Carpenter & Morris Chestnut To Star In NBC Pilot 'The Enemy Within'
"Written and executive produced by Woodruff and directed by Mark Pellington, The Enemy Within is a character-driven investigative thriller set in the world of counterintelligence. It focuses on former CIA agent Erica Wolfe (Carpenter), the most notorious traitor in modern history and most hated woman in America, who is brought out of a federal supermax prison by the FBI to help stop some of the most dangerous acts of espionage threatening the United States today.

Carpenter's Wolfe is a highly intelligent codebreaker who learned her craft from her father and disclosed highly sensitive information to a former Russian intelligence agent. Chestnut will play Will Keaton, an FBI counter-intelligence agent who had brought down the traitor Erica Wolfe and whose fiancee had been murdered as a result of Wolfe's activities."
(Last Updated
March 2, 2018 2:13 pm
)
Related Posts
None found