When Jodie Whittaker was announced as the Thirteenth Doctor Who, Doctor Who comic book artist Rachael Stott posted her first take on the actor in the role.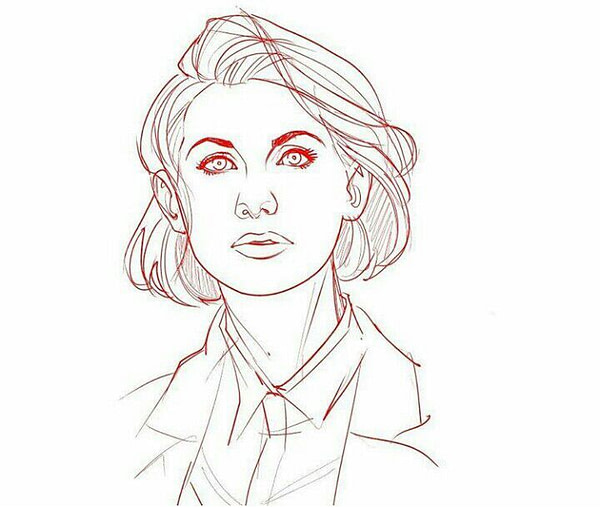 And after she was first seen in her new outfit.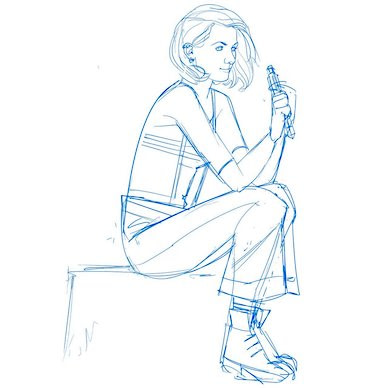 Now that a Thirteenth Doctor comic book from Titan Comics has been confirmed for the autumn, alongside the new series of the show, Rachael Stott has been sharing some more recent doodles, in getting the character down.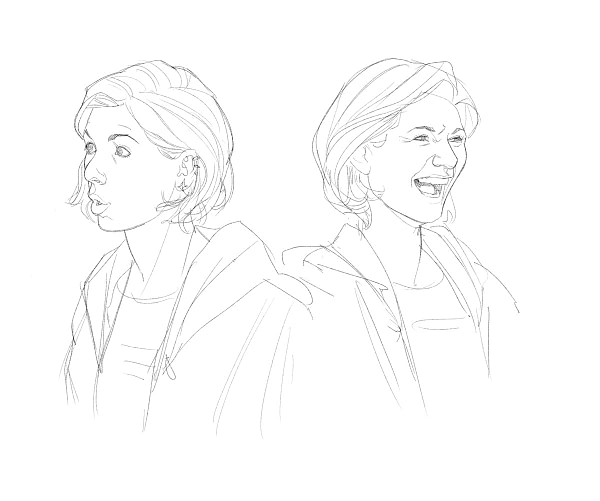 https://twitter.com/RachaelAtWork/status/964229091221213184
She reiterates that these are just sketches for now…
(Not official art btw. Just me playing around with the pencil tool in Clip Studio)

— Rachael Stott (@RachaelAtWork) February 15, 2018
…but it's all about getting a handle on the character, without the Capaldi Crags to fall back on.
https://twitter.com/RachaelAtWork/status/964232111011057665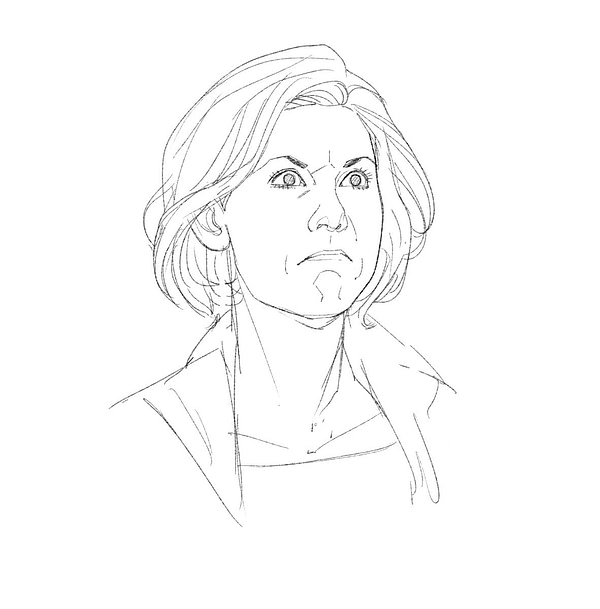 Who frowned this face? An awful lot of emotion from a few chin lines.
Titan Comics has announced a new Doctor Who ongoing comic book series starting in the autumn by an all-woman creative team of Jody Houser (Orphan Black, Star Wars: Rogue One, Amazing Spider-Man: Renew Your Vows, Faith, Supergirl, Mother Panic), Rachael Stott (The Twelfth Doctor, Motherlands), and Enrica Angolini (Warhammer 40,000). And they're excited…
https://twitter.com/RachaelAtWork/status/964250991850872834