Today sees the publication of Doctor Strange #385, continuing Doctor Strange's battle with Loki for the title of Sorceror Supreme, complete with both Sentry and the Void just to make things interesting.
Along the way, we get a prediction. Back in the day, Brian Bendis used to do this a bit. Find an excuse to drop in a load of plots from upcoming Marvel comic books when looking at the future. Most of them panned out as well.
It was a play on DC Comics' own blackboards of the future.
Most of them panned out too.
And now it seems that it is Donny Cates' lot to inherit that particular reputation in today's Doctor Strange #385.
With Loki's own predictions of what is to come for the Marvel Universe.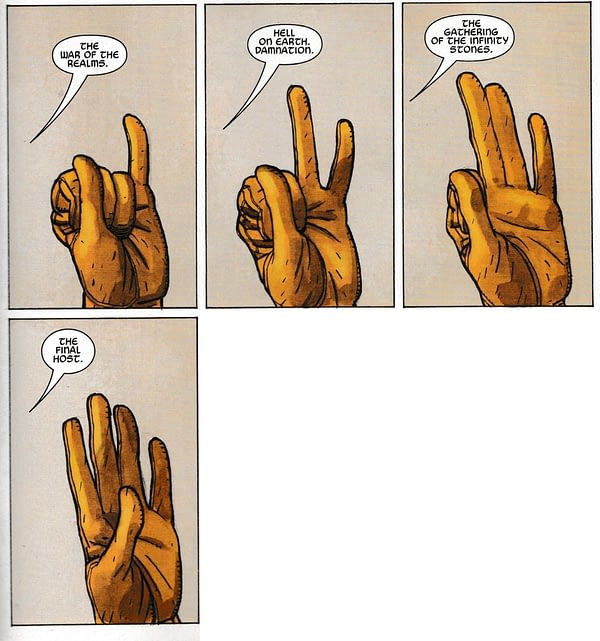 The War Of The Realms is happening in Thor right now, Damnation is coming to Doctor Strange, the Infinity Stones are being gathered in Countdown To Infinity and possibly whatever might be called Infinity's End?
But "The Final Host"? Haven't heard that since… Marvel Legacy #1.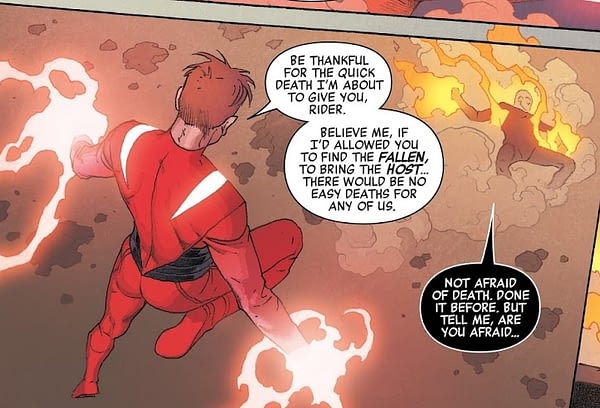 You know, with the Host…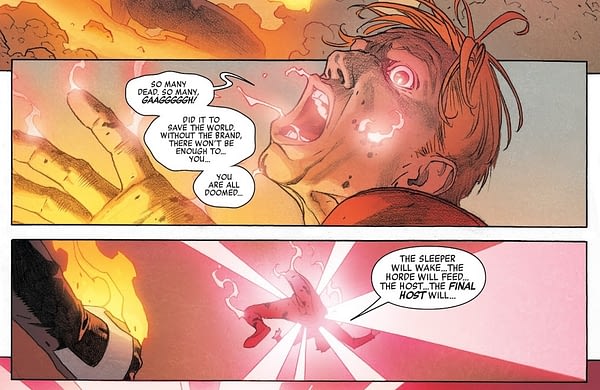 …the Final Host…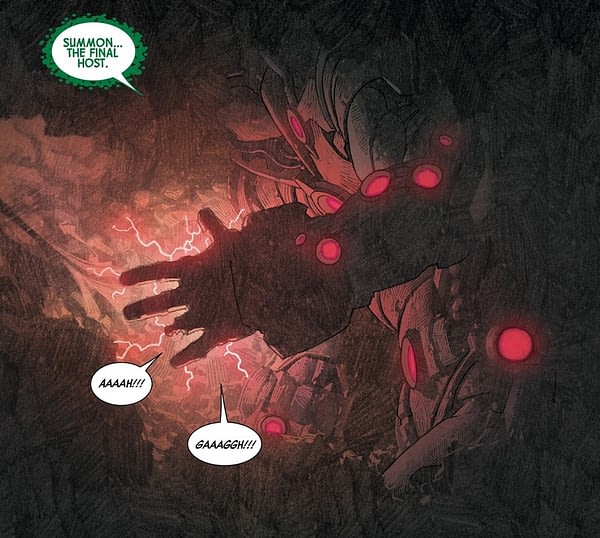 …that Final Host…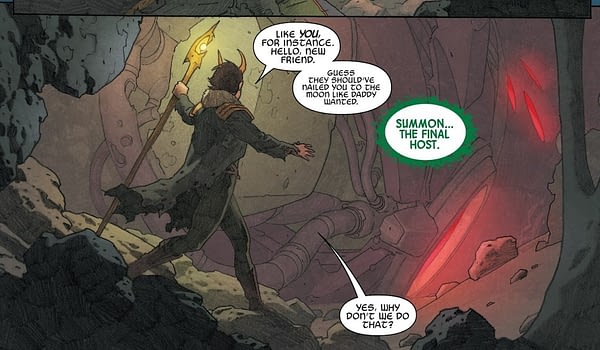 …yeah, that one. So maybe less of a prediction and vision of the future and more like Loki's upcoming plan.
Either way, it looks like they didn't forget that one. Or, at the very least, are happy to just drop it in the mix again as we haven't heard from it for a while…
Celestial time!
DOCTOR STRANGE #385
(W) Donny Cates (A) Gabriel Hernandez Walta (CA) Michael Del Mundo
LOKI: SORCERER SUPREME PART 5
•  Get ready for a super-powered wizard's duel in the Mighty Marvel Manner! Loki, Lord of Liars, versus Stephen Strange, the former Sorcerer Supreme! And this time, way more is on the line than the title.
•  Will Loki gain the spell so dangerous, Stephen even hid it from himself?
•  And how will Strange pay for the magic he'll need to defeat a god?
Rated T+In Shops: Feb 14, 2018
SRP: $3.99
(Last Updated
February 14, 2018 5:44 am
)
Related Posts
None found