It wasn't that long ago that the word at Marvel Comics was to tone down the politics. That Secret Empire was going to be a last hurrah for the wearing-your-politics-on-your-spandex-sleeve storytelling. We even saw a line from a recent Marvel Two-In-One removed for being a little Trump-mocking.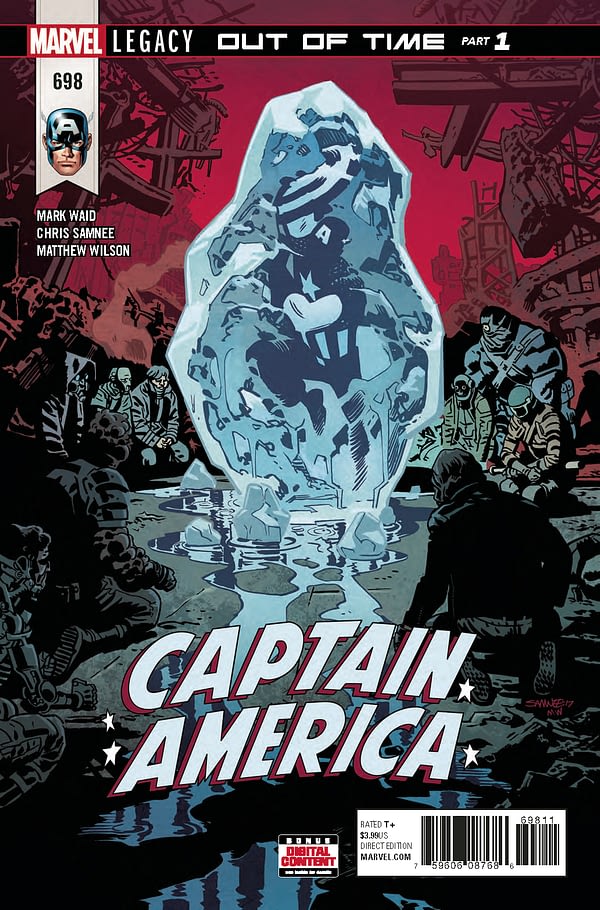 Since Secret Empire, Mark Waid and Chris Samnee has been telling some more down-to-Earth, alt-of-the-Earth Captain America of late. With the coining of the phrase "icer", similar to "birther" as the closest dig you'd get.
Today's Captain America #698 rejects all that, as Captain America has rejoined the ice and travelled to the future the long way round. And while an expected time travel back to the present must be expected at some point, we do get to see how America – the world – got this way.
Nuclear destruction engineered by the same people who will profit from it. The superheroes dead, but America the victim again of profiteers.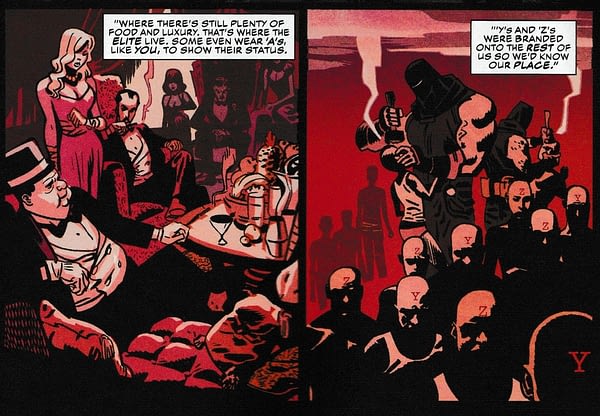 A branding of people, the A list and the Z list, and a new answer to that famous question Mark Millar posed in the Ultimates, about his A not standing for France. The gap between the haves and have-bots increasing greater than before… as the liberty/security dilemma is also weaponised.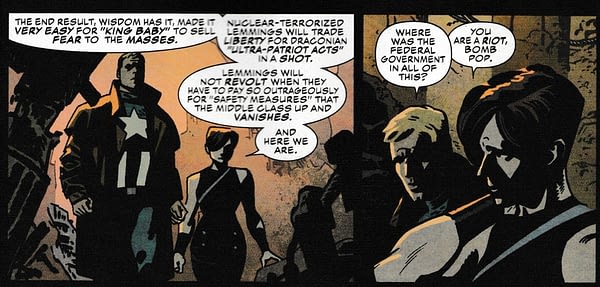 So we have a Secret Empire that went further than Hydra ever did… only this time a Captain America who was absent rather than pushing it through.
It does have the feel of "Secret Empire done right" about it, doesn't it? They even have the propaganda down pat.

And no Hydra flag necessary…
Oh and the capping twist… enjoy.
CAPTAIN AMERICA #698 LEG
(W) Mark Waid (A/CA) Chris Samnee
OUT OF TIME Part 1
THE STORYLINE LEADING TO THE MASSIVE ISSUE #700 KICKS OFF!
Steve Rogers awakens to find himself in a strange new future – and it's his worst nightmare! Can he assemble a new band of Howling Commandos to help him battle for freedom?
Rated T+In Shops: Feb 14, 2018
SRP: $3.99
Enjoyed this article? Share it!