After being away since early December, DC's Legends of Tomorrow returns tonight taking over Supergirl's time slot for the next nine weeks. The series will run straight through to the season finale on April 12th. Tonight's episode has been a highly anticipated one since word came out that Matt Ryan would be reprising his role as John Constantine. This will be the fourth different project that Ryan has played the character on including the original NBC series, an appearance on Arrow and voicing the character in the Justice League Dark animated movie. He is also set to voice the character in an upcoming CW Seed animated series.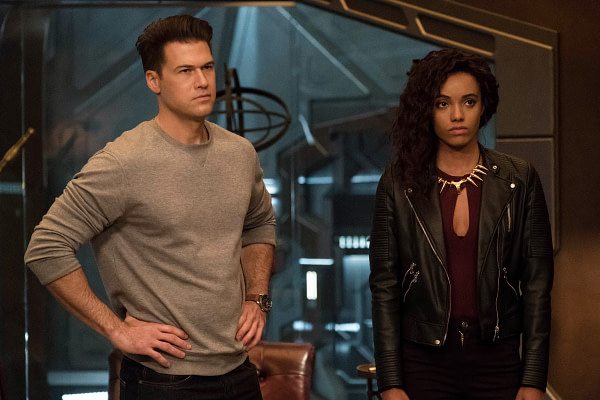 They synopsis for the episode reads: John Constantine pays the Legends a visit; they agree to accompany him to a present-day psychiatric hospital and are surprised to discover who Constantine is trying to help; Amaya and Nate once again come face-to-face with Kuasa. And the video below teases the episode. We know that the person is a younger version of Nora Darhk, presumably ending up in the psychiatric hospital after watching her parents try and nuke Star City from under a protective dome. And there is a scene where Nate, in full Steel mode, is backhanded across the room by Kuasa. The episode is called Daddy Darhkest.
DC's Legends of Tomorrow airs tonight at 8 PM on the CW.
https://youtu.be/OPYV39u56mA