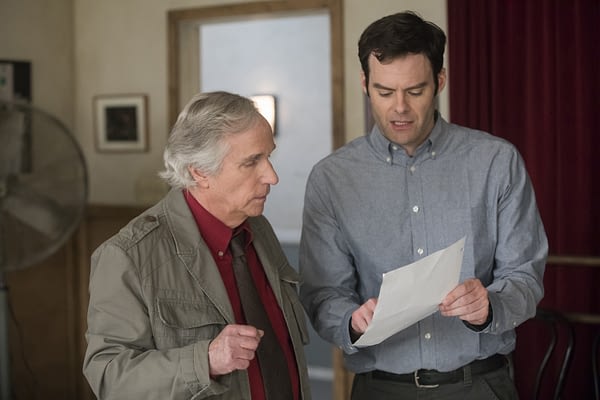 When you're a struggling actor who runs from audition to audition, leaning to deal with rejection can be a pretty tough thing to do. When you know you're just one bullet away from changing a casting director's mind, it makes dealing with rejection just that much tougher. Saturday Night Live's Bill Hader finds himself facing that dilemma, as his Barry struggles to balance his hitman day job with his newly ignited passion for acting. That's just one of the aspects of HBO's upcoming comedy series that gets covered in a new behind-the-scenes featurette:
Created by Hader (IFC's Documentary Now!) and Silicon Valley executive producer Alec Berg, the series premieres on Sunday, March 25; with Hader making his directorial debut, helming several episodes this season. Barry also stars Stephen Root, Sarah Goldberg, Glenn Fleshler, Anthony Carrigan and Henry Winkler.
https://www.youtube.com/watch?v=cxbQZbZczZg
BARRY is a dark comedy starring Bill Hader in the title role of a depressed, low-rent hitman from the Midwest who falls in love with acting while on a job in LA. Barry's handler, Fuches (Stephen Root), hires him out to the violent Chechen mob in Los Angeles, led by Goran Pazar (Glenn Fleshler) and his right-hand man, Noho Hank (Anthony Carrigan).

Barry's target: an aspiring actor who is having an affair with Pazar's wife. Barry follows his "mark" into an acting class taught by beloved teacher/guru Gene Cousineau (Henry Winkler), and is instantly drawn to the group of students, particularly Sally (Sarah Goldberg). Although he wants to start a new life in this community of eager hopefuls, Barry's criminal past won't let him walk away. Can he find a way to balance the two worlds?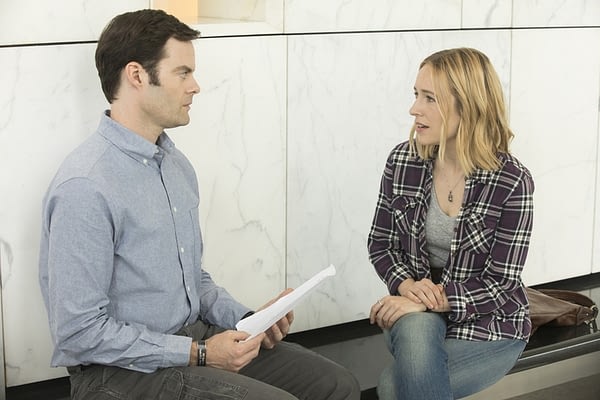 In a 2016 interview with Hazlitt, Hader explained that for him the best stories are ones that can take the seemingly bland and mundane and blend it into something unexpectedly imaginative:
"When you watch movies, and you grow up on movies, you kind of have a set amount of attitudes and behaviors that you see played on screen. And when you read non -fiction, or watch some sort of documentary, it gives you a whole set of behaviors that people usually don't play with because they might seem totally implausible or insane—or it might just be deemed uninteresting to people backing movies, you know what I mean?

But I mean, sometimes that's the truth. Sometimes people do something completely unrelatable, or act without conscience. And I like people who just go, 'Well that's the truth!' Whatever you say about it, that's the truth about the situation, and you can say that for people from Chekhov, to Martin Scorsese, to the South Park guys. They're all just trying to get at, like, 'Say what you will—but that's the truth.'"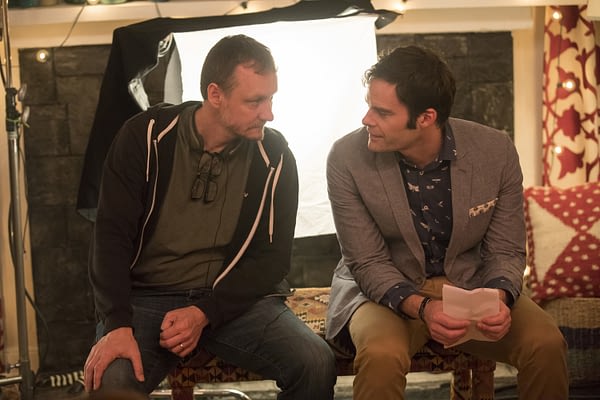 Photo Credit: HBO