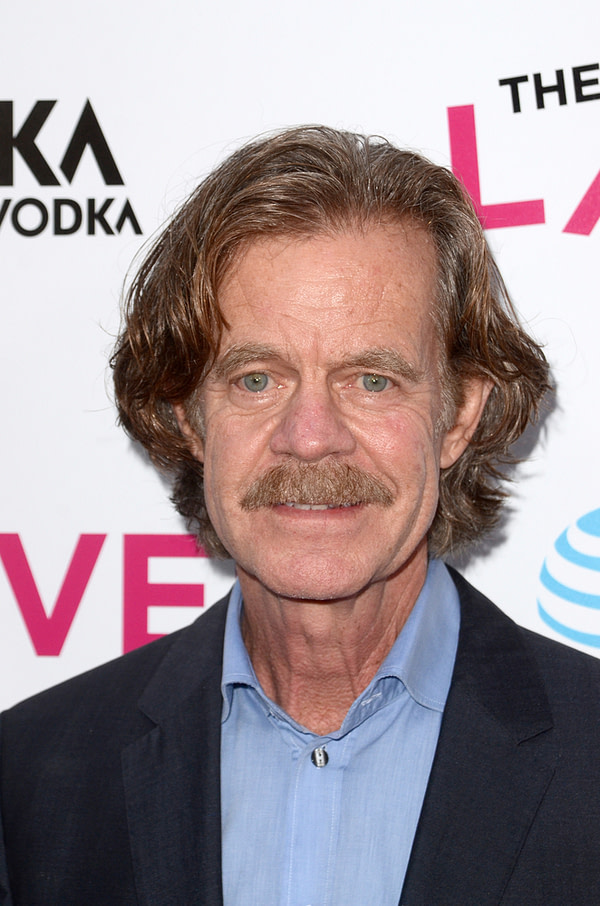 Actor William H. Macy used the occasion of the 24th Annual Screen Actors Guild (SAG) Awards on Sunday night to share his thoughts on the "Time's Up" movement and the role men play in eliminating the systemic sexual harassment and gender inequality that's haunted the entertainment industry for decades. Speaking backstage after receiving the Outstanding Performance by a Male Actor in a Comedy Emmy for his role as Frank Gallagher in Showtime's long-running comedy-drama series Shameless, Macy related to the press a meeting of Hollywood men that he attended recently; and the reason why meetings such as these are so important:
"It's hard to be a man these days. I think a lot of us feel like we're under attack and that we need to apologize, and perhaps we do. We had a meeting. A bunch of guys got together under the auspices of Time's Up. That's good for men. Men don't talk enough. And we talked."
While Macy left the press area before reporters could ask for further details, the meeting that Macy referenced is most likely the one that was reported on by Entertainment Tonight online on January 7. In the article, Macy mentioned that his wife, actress Felicity Huffmann (American Crime), had invited a number of men from across the entertainment industry to their house for a "Time's Up" meeting/conversation.
"It was a who's who of Hollywood! I couldn't believe it. [Huffman has] gone to several meetings, yeah. There's a lot of talk. It's all talking stages, it seems to me right now, but this is a start."
As for the issue of gender equality in Hollywood, Macy sees progress being made:
"In what we do for a living, we've got to be free to speak the unspeakable and try things. So I don't want it to throw a wet blanket on things, and I don't feel that it will, because half the business is women and they're smart and they're hip."
Reminding reporters that he's the father of two daughters himself, Macy optimistically added the entertainment industry is now a great place for women; and that the industry deserves credit for its response:
"It's a good time to be a girl. I'm proud of this business, because such things as safety in the workplace, that's done. We're not going back. It's changed. It changed in an instant and it's not going back. When it comes to equality in pay, it's inevitable. It's going to happen and it's going to happen quickly. My hat's off to our business."
https://www.youtube.com/watch?v=khRWGSllNKw
Oscar®-nominated William H. Macy and Emmy Rossum star in this fiercely engaging and fearlessly twisted series. Chicagoan Frank Gallagher is the proud single dad of six smart, industrious, independent kids, who without him would be…perhaps better off. When Frank's not at the bar spending what little money they have, he's passed out on the floor. But the kids have found ways to grow up in spite of him. They may not be like any family you know, but they make no apologies for being exactly who they are.