Last night saw the third season premiere of The Magicians on Syfy, and the story picked up right where the last season ended. Magic is gone because Quentin (Jason Ralph) killed a god, yet Julia (Stella Maeve) can still do some tiny bits of magic. The Elves have taken over Fillory leaving Eliot (Hale Appleman) and Margo (Summer Bishil) as figurehead monarchs. Penny (Arjun Gupta) and Kady (Jade Tailor) are trying to figure out their relationship, and Alice (Olivia Taylor Dudley) is trying to accept living in a world without magic after having become a creator of pure magic.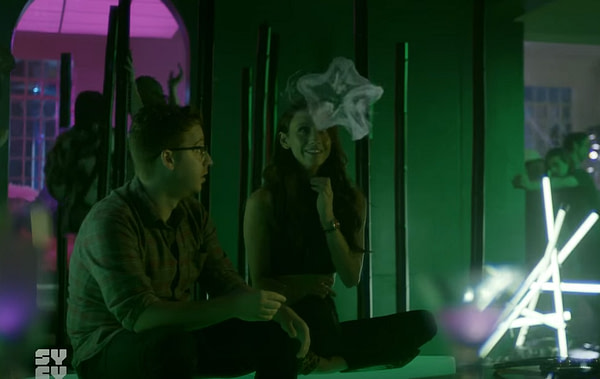 The video below takes an inside look at the premiere episode as the cast catches us up on where each character is, what they are trying to accomplish, and where they may go next. Quentin and Julia are trying to use the magic she can do to bring it back for everyone. Eliot heads out to meet with the newest character in the series, the Great Cock of the Darkling Woods (Fahan Tahir), who sends him on a quest to find the seven keys that can help to restore magic. Penny is starting to adjust to his new normal and accepting that Kady actually loves him. And Alice is having a very difficult time being normal again.
The Magicians airs Wednesdays at 9 p.m. on Syfy.