Shiver Bureau, a supernatural detective series by Walt Ostlie, begins this upcoming February courtesy of Scout Comics. Plus, Stabbity Bunny, the series by Richard Rivera and Dwayne Biddix, continues with its 2nd issue.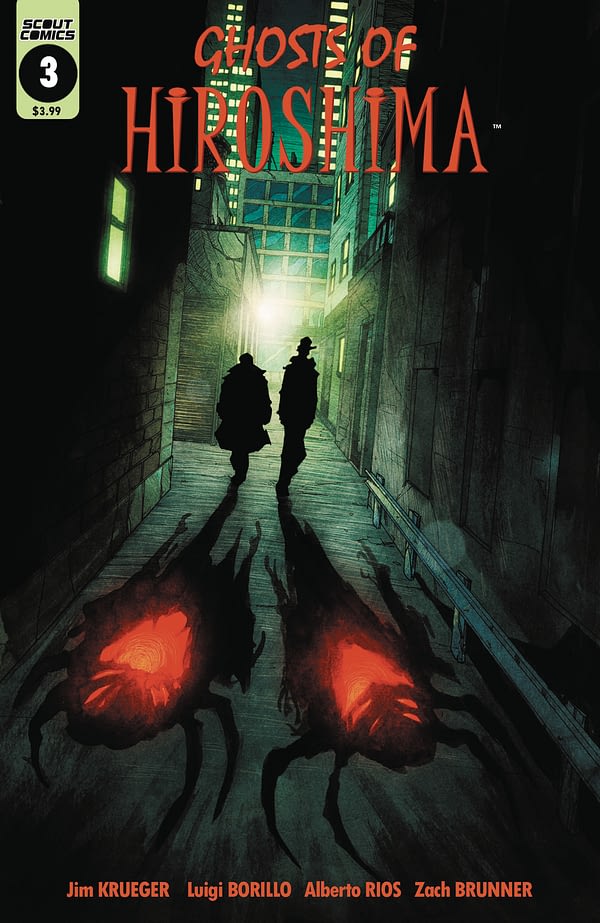 GHOSTS OF HIROSHIMA #3
(W) Jim Krueger, Luigi Borillo (A) Alberto Rios, Zach Brunner (CA) Luigi Borillo
Gabriel is now convinced that the men searching for the secrets of his former mentor's experiments are no men at all. They are demons hellbent on getting their hands (if that is the right word for them) on what they believe could indeed be an escape from Hell. And while Gabriel's quest takes him from the city of Los Angeles to the forests of San Francisco, there is no escape from the shadow of the damned that reaches out for him. And all those who try to help him! (STL071243)
32pgs, FC SRP: $3.99

LONG LOST #4
(W) Matthew Erman (A/CA) Lisa Sterle
Rescued by their Aunt, Piper and Frances reacquaint themselves with Hazel Patch, their hometown. Their memories are front and center as they wander through the decaying town to a childhood hangout, The Hazel Patch Landing, in search of answers. (STL071247)
32pgs, FC SRP: $3.99

MINDBENDER #6
(W) James Pruett (A) Federico De Luca (CA) Federico De Luca, Federico De Luca
Everything has been leading to here! Now that Alex has gained absolute control of his abilities he must face the combined strength of Dr. Tramontano and the Think Tank in an inter-dimensional battle for mastery of the Void and the mulit-dimensional realm. Alex's mysterious origin is explained and his true place in the order of the universe is revealed. What role does Kenzie play in Alex's fate? (STL071248)
32pgs, FC SRP: $3.99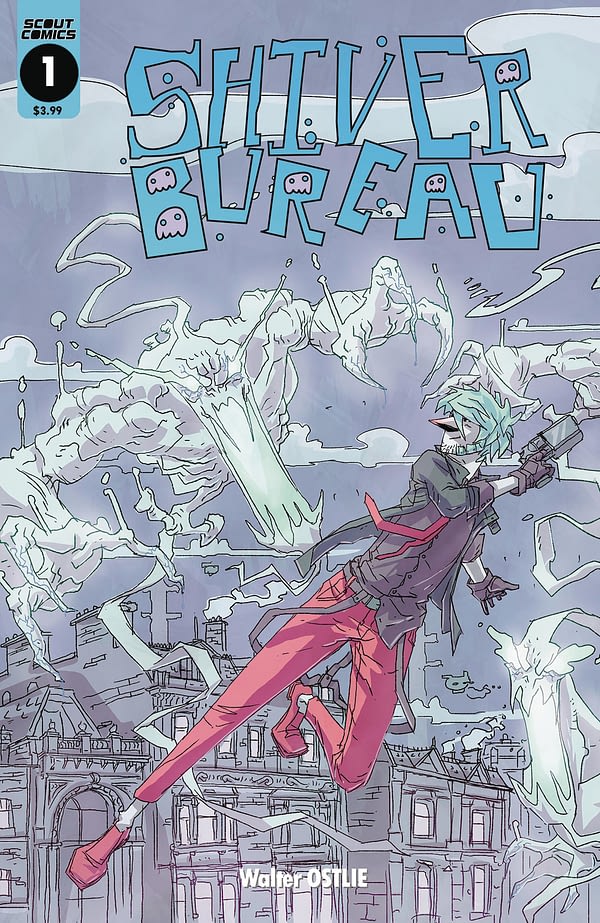 SHIVER BUREAU #1
(W/A/CA) Walt Ostlie
A cross between Sherlock Holmes and Ghostbusters, Shiver Bureau is the tale of a formidable detective that is forced into a partnership with a wise-cracking, hotshot inspector to save London from being overrun by ghosts and monsters. Racing through the city to solve a case of missing orphans, they run into gangs, ghosts, dockside mafia, and a giant monster, all while trying not to kill each other. (STL071249)
32pgs, FC SRP: $3.99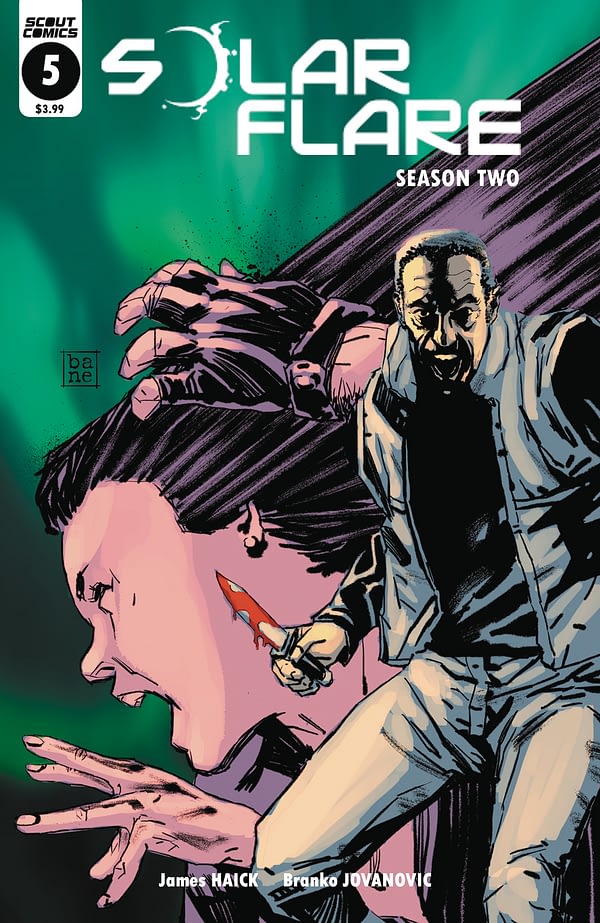 SOLAR FLARE SEASON 2 #5
(W) James Haick Iii (A) Branko Jovanovic (CA) Song Ye
After the shocking conclusion of last issue, Frank must convince the small group of New Americans he's encountered that he's a friend and not a foe. If he succeeds in this, he must then attempt to lead them away from Jake and the rest of the group so they can escape and continue on their journey. Will he be able to do all of this before more reinforcements arrive? (STL071250)
32pgs, FC SRP: $3.99

STABBITY BUNNY #2
(W) Richard Rivera (A) Dwayne Biddix
Grace and her Mom struggle to regain a sense of normalcy, walking the fine line between honesty and keeping family secrets. Lena, Grace's Nana, becomes involved in researching the man behind the kidnapping. Glyph emerges from the shadows to move forward with his evil plan by corrupting someone at the school. More is revealed about the night of the abduction with terrifying consequences. (STL071252)
32pgs, FC SRP: $3.99
Enjoyed this article? Share it!