At MCM London Comic Con, the Den Of Geek website have launched the first issue of their UK Magazine. They haven't mentioned this on their website, so this is, I guess, a scoop. Den Of Geek launched a magazine at San Diego Comic-Con this year, but this is the first time they have done so in their home country.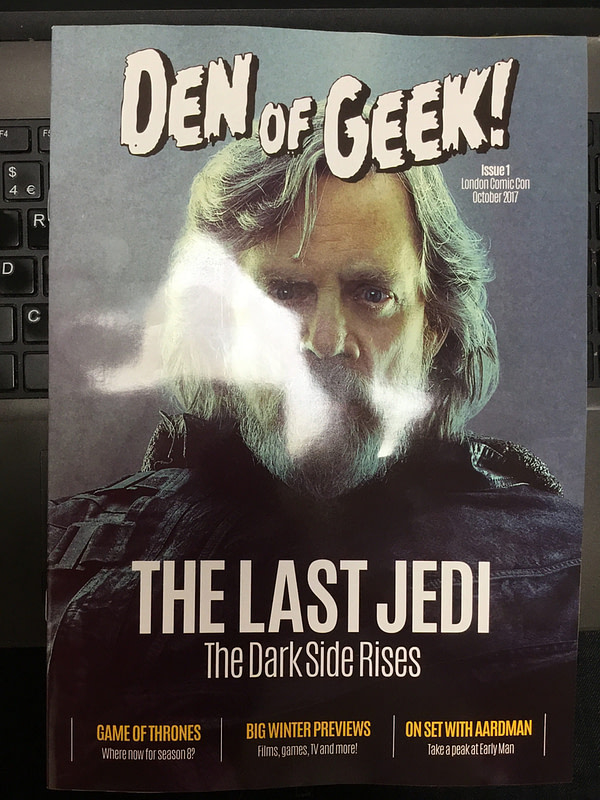 It's all new content but, in this internet age, there's no news. But if you fancy flicking through some print speculation about Game Of Thrones, Star Wars, Aardman's upcoming Early Man and Jason Statham, why not? So welcome Den Of Geek UK to the select few geek-related websites that have their own print magazine. A couple of dozen more issues and they'll have caught up with Bleeding Cool….
MCM London Comic Con is taking place at the London Excel Centre this weekend. On Friday Bleeding Cool broke the news that the MCM shows had been acquired by Reed POP, creating the most internationally widespread comic convention group in the world, with more shows than anyone else.
Bleeding Cool will be here all weekend (or, rather, I will) reporting in. A "From One Side Of The Show To The Other" video is currently uploading on the ExCel wi-fi…
Enjoyed this article? Share it!