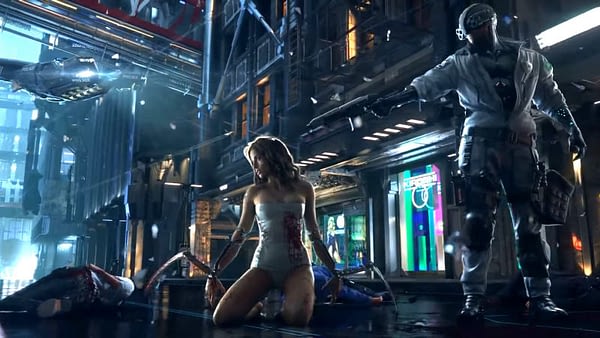 CD Projekt Red has announced that their next game, the aptly named Cyberpunk 2077, is doing well in development. Specifically, "Cyberpunk 2077 is progressing as planned, but we are taking our time" the developer said in a statement on Twitter, "in this case, silence is the cost of making a great game." CD Projekt Red Co-Founder Marcin Iwinski and Studio Head Adam Badowski wrote the joint statement.
The post also addressed player concerns that recent departures from the studio might cause the upcoming game to be delayed. "So, does a departure, even a high profile one, mean that the project is in danger?" the developer asks. "One would need to be very courageous to base the future of an AAA role-playing game of such scope on one person (or a few people)." The reaction is pretty typical. It's not like any developer would ever admit that a few employee departures would be the cause for a game delay.
However, there are also concerns about staff morale thanks to sites like Glassdoor. The concerns were brought to light by Polygon just a few days ago. The studio explained that they are committed to working hard and setting ambitious goals, as well as acknowledging that it takes a lot of time and effort to do so.
"This approach to making games is not for everyone. It often requires a conscious effort to 'reinvent the wheel' – even if you personally think it already works like a charm," the statement reads. "When we start down the road to creating something, we know the destination and we're sure of one thing: even if something feels impossible, it doesn't mean it is."
"Do people leave? Sure they do. We always wish them all the best and respect both their decision and the feedback they give us as the reason for their departure." the developer statement reads, "We are continuously working on making RED a good workplace for everyone."
This isn't the first time CD Projekt Red has spoken so candidly to fans. Early design documents were held for ransom and CD Projekt Red resisted attempts at extortion while also explaining the situation publicly to fans. That kind of transparency isn't seen often in large game publishers and it's actually kind of endearing to have such open acknowledgement from CD Projekt Red. Even if some cyberpunk fans are upset about the dev registering a trademark on the term 'cyberpunk'.