With the last outing of the John Wick franchise winding up with an international box office haul of $172 million against a production cost of $40 million, it's no great shock to find out that Lionsgate has put a date on it's calendars for the Keanu Reeves vehicle John Wick: Chapter 3 – May 17th, 2019. That puts it one week ahead of the more traditional blockbuster opener for Memorial Day weekend, which should give it a weekend almost all to itself to pull in the domestic big bucks.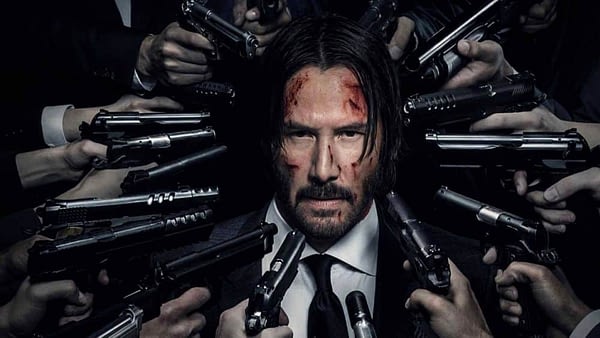 With the first two installments bringing in $260 million, and the second making double the haul of the 2014 original, Lionsgate is eager to keep the money train going. In addition to the films, it'd been reported earlier this year that a television series is also under development, under the working title of The Continental. Set around the world in the titular hotel chain which serves as a safehouse for assassins and a ready supply point for resources and information. While Reeves as Wick would make occasional appearances in the television series, it wouldn't be centered around him.
The third film as was parts one and two is slated to be  written by Derek Kolstad and directed by Chad Stahelski, with both individuals named as showrunners for the television series.
John Wick: Chapter 2 also starred Common, Laurence Fishburne, Riccardo Scamarcio, Ruby Rose, Lance Reddick, Peter Stormare, Bridget Moynahan, Franco Nero, John Leguizamo, and Ian McShane.