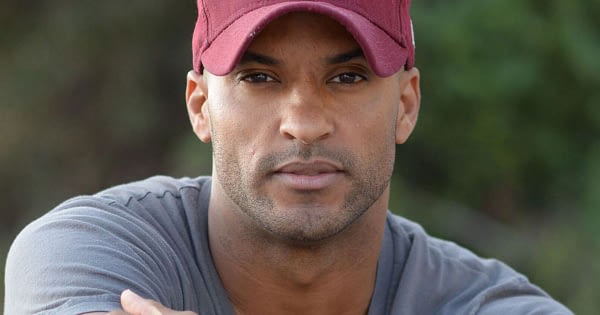 With the second season of American Gods beginning production soon, star Ricky Whittle is taking on a project that's a little more down to earth — and one that I'm pretty sure doesn't involve being nearly stabbed to death by a sentient tree.
Whittle is joining the cast of Nappily Ever After, Netflix's Haifaa Al-Mansour (Mary Shelly)-directed movie starring Sanaa Lathan and based on Trisha R. Thomas's 2000 novel of the same name. Whittle will be taking on the role of Clint, Violet's long-term doctor-boyfriend.
The adaptation comes from an original script by Tina Chism, with additional rewrites from Lisa Loomer, Adam Brooks and Gina Prince-Bythewood. Lynn Whitfield (Greenleaf) and Ernie Hudson (Grace and Frankie) are also on board as Violet Jones' (Lathan) parents.
Here's a summary of the 2000 novel from publisher Broadway Books (which already demonstrates a name change for our lead character in the film from "Venus Johnston" to "Violet Jones"):
"Venus Johnston has a great job, a beautiful home, and a loving live-in boyfriend named Clint, who happens to be a drop-dead gorgeous doctor. She also has a weekly beauty-parlor date with Tina, who keeps Venus's long, processed hair slick and straight. But when Clint–who's been reluctant to commit over the past four years–brings home a puppy instead of an engagement ring, Venus decides to give it all up. She trades in her long hair for a dramatically short, natural cut and sends Clint packing.

It's a bold declaration of independence–one that has effects she never could have imagined. Reactions from friends and coworkers range from concern to contempt to outright condemnation. And when Clint moves on and starts dating a voluptuous, long-haired beauty, Venus is forced to question what she really wants out of life. With wit, resilience, and a lot of determination, she finally learns what true happiness is–on her own terms. Told with style, savvy, and humor, Nappily Ever After is a novel that marks the debut of a fresh new voice in fiction."