Chekhov's Gun, coined by Anton Chekhov, is a narrative rule that states that every element in a story must be necessary, and irrelevant elements should be removed, that elements should not appear to make "false promises" by never coming into play.
"Remove everything that has no relevance to the story. If you say in the first chapter that there is a rifle hanging on the wall, in the second or third chapter it absolutely must go off. If it's not going to be fired, it shouldn't be hanging there."
In May I arrogantly coined the term "Chekhov's Inhuman" after reading Secret Empire #1 in which we met a new Inhuman called McAllister who had a very unusual power.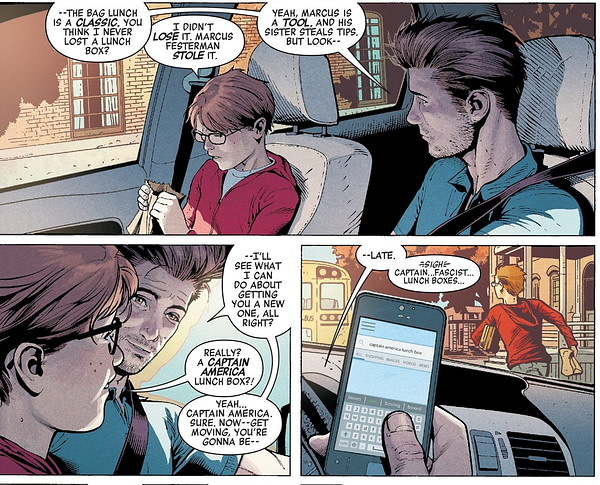 If he sees it, he can make it. A walking 3D printer.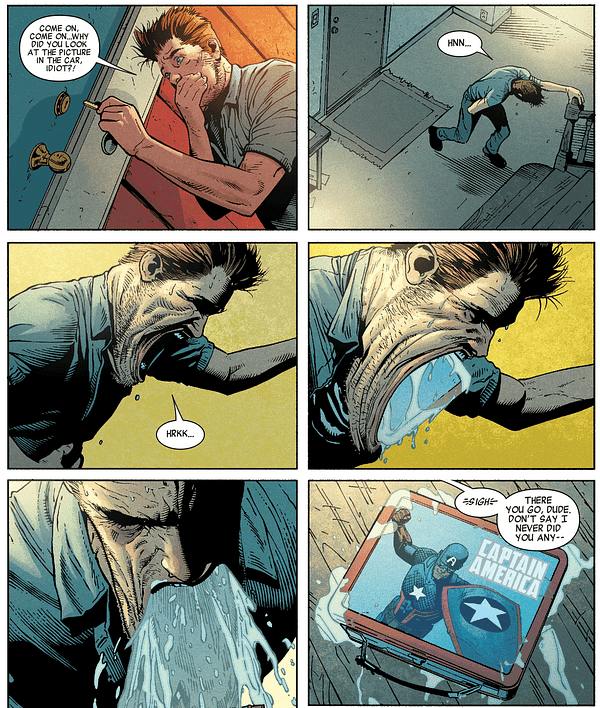 Naturally, such a thing could not be allowed in the Hydra States Of America.

And he ends up in a concentration camp, his mouth gagged to prevent any further issue.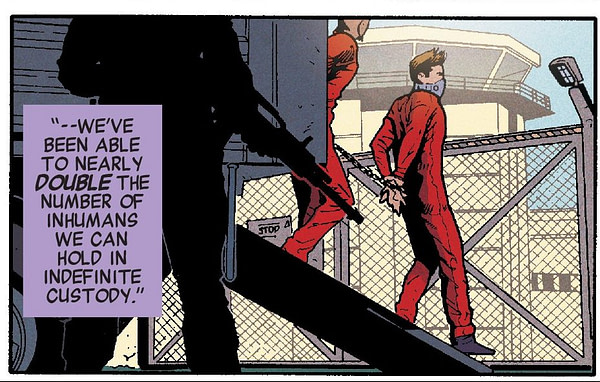 I stated at the time that "the rule of Chekhov's Inhuman, if you see a power base for the first time on the first few pages of an event book, expect it to somehow save the day at the very end."
Before asking "Say, what would happen if he saw a picture of a cosmic cube? Or read one of the "Illusion Age" of Captain America comics?"
Well, today we got a more mundane escape plan, revealed in Secret Warriors #5…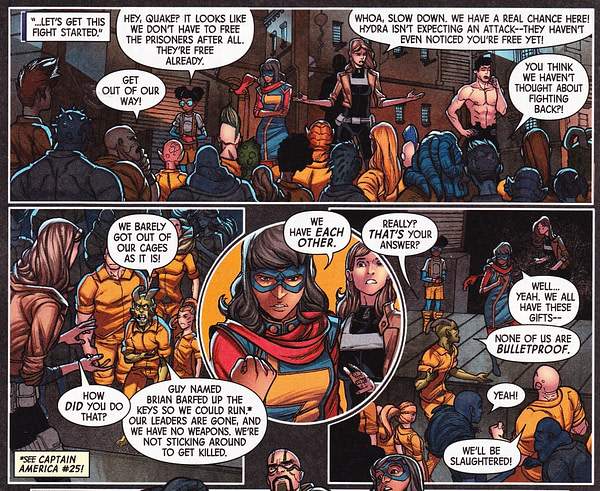 And in Captain America #25…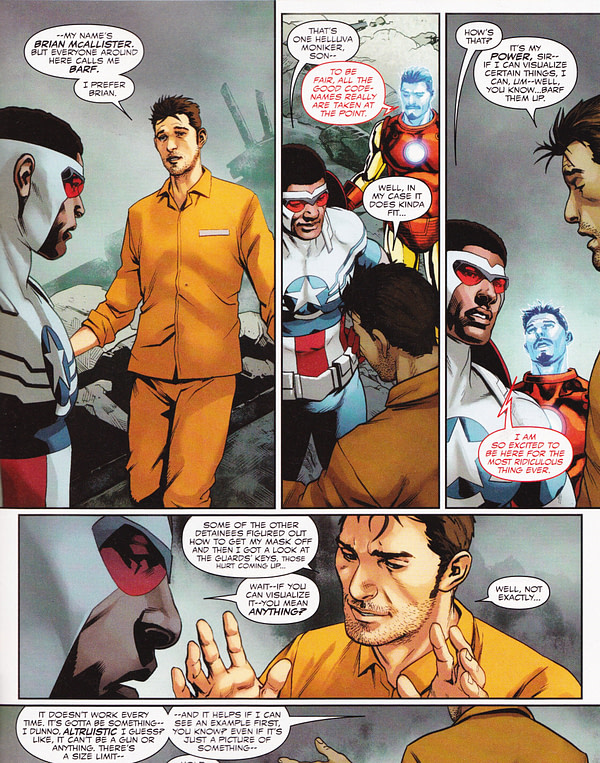 And what does he do with his power? You guessed it! (Okay, I did, but still…)
Which means in Secret Empire #8 they can take it and use its wish power against Hydra!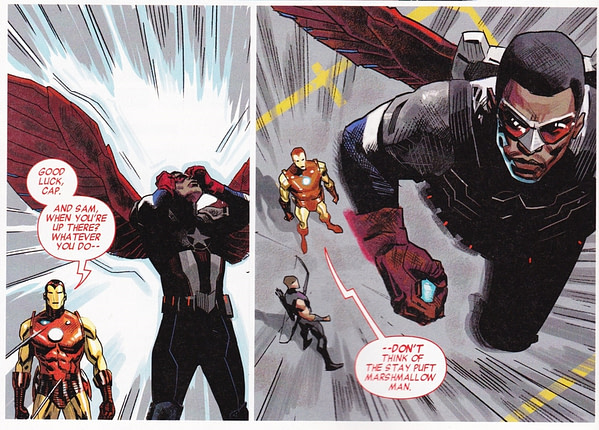 Way to be helpful Tony.
"Chekhov's Inhuman". Works every time.
Captain America #25 by Nick Spencer, Jesus Saiz, Joe Bennett, Joe Pimentel and Rachelle Rosenberg, Secret Warriors #5 by Mattew Rosenberg, Javier Garron and Israel Silva and Secret Empire #8 by Nick Spencer, Daniel Acuna, Rod Reis, Sean Izaakse and Javier Tartaglia are all published today.