With the success Friday The 13th has seen so far, the team would like to push that success a few steps forward and show off their true love for the horror series. Right now, all the counselors you chose from are generic college-type teenagers that aren't based off anyone in the series.  But Gun Media would like to add some new people to the mix, starting with Gloria Charles. Who is Gloria Charles? She is one of the rough biker teens named Fox from Friday The 13th: Part III, as seen below.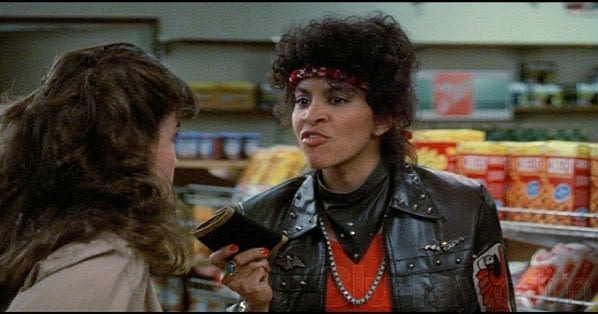 Charles passed away this past December, and the crew at Gun Media would like to pay respect to her by adding in her character as one of the playable teens trying to escape from Jason in the game. Problem is, they're having issues tracking down her estate to use her likeness in the game. So they're calling upon you for help. Bloody Disgusting had a chat with the crew about their efforts, to which they said this.
"The fans built the films and our game, so we're going back to them to ask another favor," commented Gun Media's Wes Keltner. "Help us locate her estate and pay tribute to Gloria Charles. We realize this is a small gesture, perhaps trivial to some… but to us and all the F13 fans out there, it's more than that."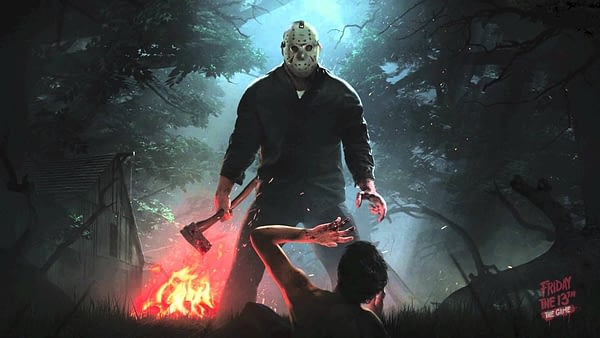 If you'd like to help them out and have any leads in tracking down the estate, they've encouraged people to email them at f13game@fearthegun.com with "Gloria Charles" in the subject line. As horror fans ourselves, we think that gesture is really cool and would love to see it happen, along with getting more people from the series in the game.
Enjoyed this article? Share it!