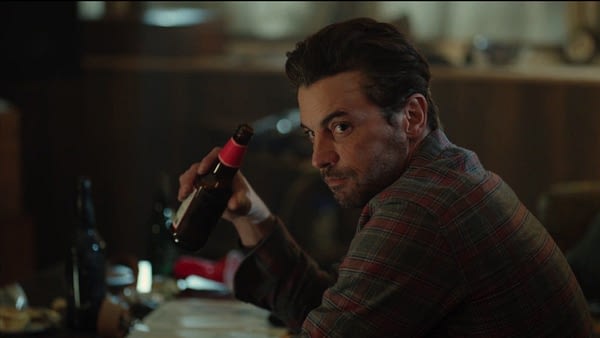 Riverdale's season one might have just ended, but that doesn't mean that production has gone off for a summer vacation. TVLine is reporting that Jughead's dad, FP Jones, played by Skeet Ulrich is being upgraded to a series regular. The difference between a recurring character and a series regular is that the former type of character will appear on and off throughout a series, while a latter type, which is what Ulrich has been elevated to means he'll be appearing in nearly all of the episodes.
Jones was cleared of murder in the final episode of season one, but the cops still have ahold of him. So whether that means we'll be doing a lot of jumping to scenes in the local jail, of if he'll be out and about as soon as the first episode of season two kicks off, remains to be uncovered.
Ulrich had been in more than half of season one's episodes, so the elevation speaks well do how his character is resonating with fans (and with the writer's room). This marks the second recurring character to get promotion; Casey Scott, who plays Kevin Keller – Betty's bestie and plucky color commentator, was upped in Mid-May.
He's not been sitting idle, Ulrich has one film in the can and one in pre-production: Austin Found, and The Mystery of Casa Matusita, both due out later in 2017.
Enjoyed this article? Share it!