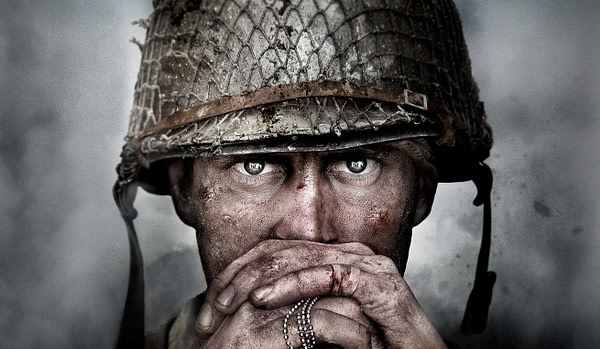 The single player campaign of Call of Duty: World War II might not be the major selling point of the game, but between taking the series back to its roots in the Second World War and making up for the "failure" of Infinite Warfar, the latest entry in the Call of Duty franchise has its work cut out for it. But one thing the game has going for it is the inclusion of the largest aerial bombardment in history, better known as Operation Cobra. Since the game's announcement, we haven't heard a whole lot about specific levels or missions, but in a recent conversation with Gamestop, Sledgehammer CEO Glen Schofield along with fellow co-founder Michael Condrey discussed some of the missions we can look forward to, and the highlight of that discussion was Operation Cobra.
Learn more about the inspiration and research that went into #CODWWII from @MichaelCondrey & @GlenSchofield pic.twitter.com/2z0YABJjcR

— GameStop (@GameStop) May 25, 2017
To save you some time, Schofield makes the comment at around the 1:21 mark in the video, saying, "we're going to places like Operation Cobra, which is the largest aerial bombardment." Which sounds awesome even if you don't know a thing about Operation Cobra.
For some background, During World War II, Operation Cobra took place weeks after the invasion at Normandy Beach on July 25th, 1944. The operation was designed to allow the Allied troops to escape Germany and the way to achieve that worthy goal involved the largest aerial bombardment in history with approximately 3,000 American aircraft dropping bombs on the local Nazi troops stationed in the Normandy area.  Those who remember their WWII history lessons will recall that Normandy marked a turning point in the war, and Cobra was one of the major operations that helped assure an Allied victory  in the Western Theatre. In fact, that victory would come less than a year later on May 8, 1945 – VE day for those of you keeping track.
And in case you were wondering, Call of Duty: WWII will focus on the Allied troops only in the campaign as German soldiers will not be playable characters. Just going to casually take that one as the ultimate payoff of my ludicrous Nazi punching debate joke from a few months ago. It's also an interesting stand to make when compared with EA's Star Wars: Battlefront II which features a single player campaign in which you take the exact opposite stance on a rather similar war, though that one is naturally intergalactic in scale.