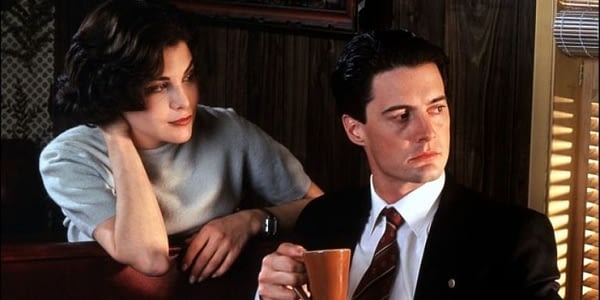 It's been 26 years since Mark Frost and David Lynch's surreal serial drama Twin Peaks last had a new episode on television. That's so long ago that MTV was still playing music videos from time to time. We'd only had one President Bush, and anything you wanted to know about a TV series you'd have to get from reading magazines and newspapers. How the world has changed — but at the same time, to their credit, Lynch and his crew have done a great job of keeping what's known about the new limited series to a minimum, so we'll once more have some surprises to go through together.
We'll be live-tweeting throughout the episode, so join us for conversations if you're watching along (we'll be picking up with the 9 p.m. EST/6 p.m. PST broadcast slot), chime in. If you you're not going to be watching it until later, then hold off and come back then. After the next image, we'll have the live feed, so you've been warned. Enjoyed this article? Share it!