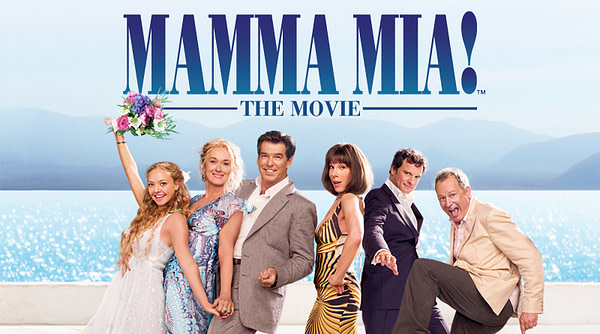 Here we go again; Mamma Mia! the 2008 blockbuster adaptation of the award winning Broadway play by ABBA alums Benny Anderson and Björn Ulvaeus is going to get a sequel. If you can't hear the enthusiasm in my voice, it's because there isn't any. I'm one of the most enthusiastic fans of both ABBA and the musical, but successful sequels to musicals are even more rare than good Alien movies. One needs look no further than Greece 2, Love Never Dies (the sequel to Phantom of the Opera), Annie Warbuck, and of course the non-classic that no one ever heard of, The Best Little Whorehouse Goes Public.
But Universal, never one to let an opportunity to lose money pass them by (Land of the Lost or Cowboys & Aliens), they're going to make a go of it – so much so that thy've already settled on a July 20th, 2018 release date. At least they'll be bringing back the original leads Meryl Streep, Colin Firth, and Pierce Brosnan. The current crop of story ideas is as a prequel, probably relating to the time when the characters all first met during a tumultuous summer on a Greek isle.
The film is slated to feature songs out of the ABBA catalog that weren't used in the original film (there's no lack of material there to draw from), but the studio statement also says, "along with some reprised favorites." Ol Parker (the writer of The Best Exotic Marigold Hotel) will be writing and directing the film.