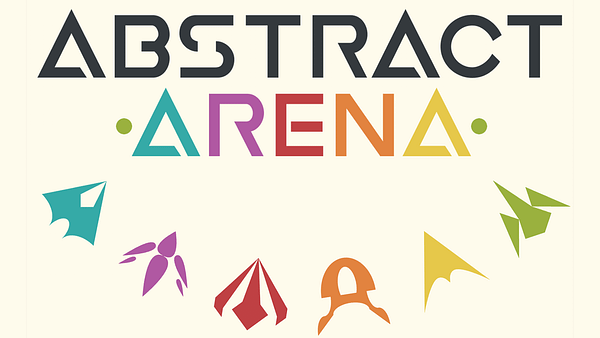 Abstract Arena is a Kickstarter project by Alberto Muratore that is basically a colorful 2D action shooter, which looks pretty damn similar to the arcade classic Asteroids but with a little more detail, and a proper multiplayer. It's also damn cheap to make. Muratore's Kickstarter goal is €300, of which it has already raised €35.88.
The project is a a top-down action-shooter game set in a completely abstract world, and has been developed for Windows and Linux platforms. Up to 6 different ships can clash in the Arena, taking advantage of all of the unique and balanced skills each of them owns. Fast, precise, powerful: the gameplay is easy to learn but hard to master, adaptable to many play styles thanks to the variety of situations the player encounters.
The game's full list of features are as follows:
6 different ships with unique abilities,
Up to 6 challengers in the Arena simultaneously,
Minimal and stylish graphics,
Soft sci-fi music and stereo sound effects,
12 different gadget to use,
16 dynamic maps with moving obstacles,
Choose between free-for-all and team based matches,
4 game modes to play,
LAN play or local split-screen multiplayer,
Full support for x360-like controllers,
Achievements and unlockables,
Support for English, Italian, French, Spanish, German and Russian language.
The project is also up on Steam Greenlight and you can check out the official Website while you're at it. You can check out the Kickstarter campaign here.