We talked about Detective Comics #956 getting a lettering change between review copies and publishing actual copies. Well it seems that Bug #1 from Lee Allred and Mike Allred, also out this week, also had a lettering change between digital previews and published pages. Just this one doesn't look a deliberate amend.
The printed…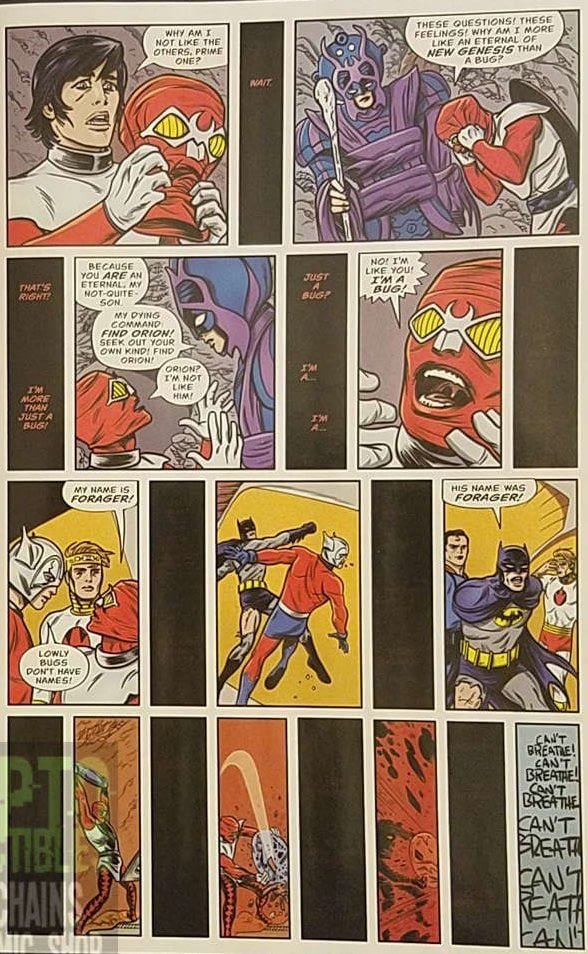 And the preview.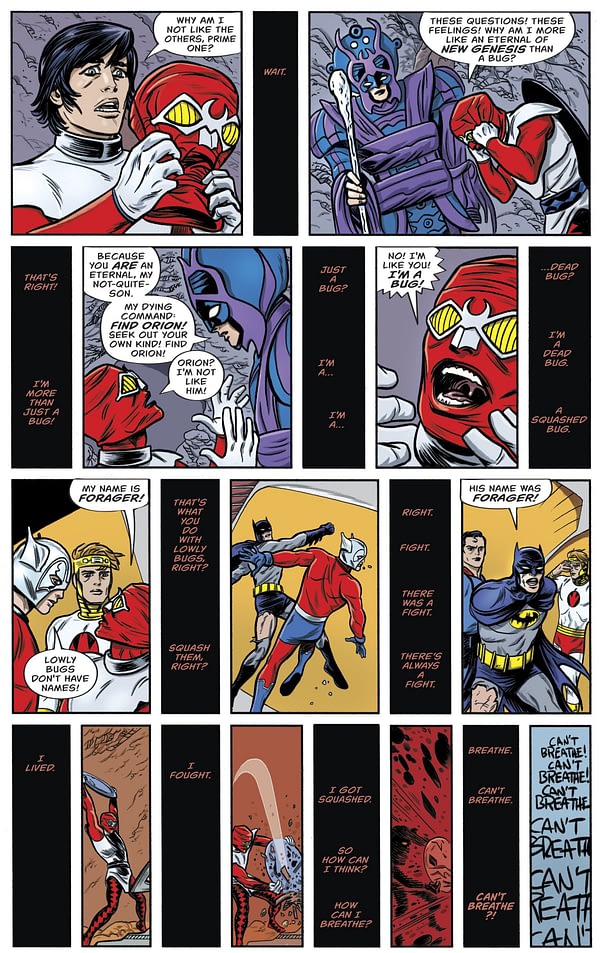 I'm sure they'll fix it in the trade…
Enjoyed this article? Share it!