 There are fifty official Free Comic Book Day titles available next Saturday, with two more snuck in and distributed in the same fashion from CBLDF and Overstreet. There are also some unofficial ones along the way.
But one of the official fifty titles isn't reaching Britain to be given away, probably down to licensing issues.
Disney Descendants by Jason Muell and Natsuki Minami based on the show and published by TokyoPop
The children of the most frightening Disney villains (VKs) are invited to attend the elite academy of Auradon Prep to learn to be good. But the VKs have ulterior motives – to steal the fairy god mother's wand and free their parents. Join Mal, Evie, Carlos, and Jay on this epic Disney adventure. This the first chapter of the manga adaptation of Descendants. [ALL AGES]
Just not in Britain. Here's a preview of what we Brits will be missing on. And some opportunities for a little international grey market dealing for big Disney UK fans…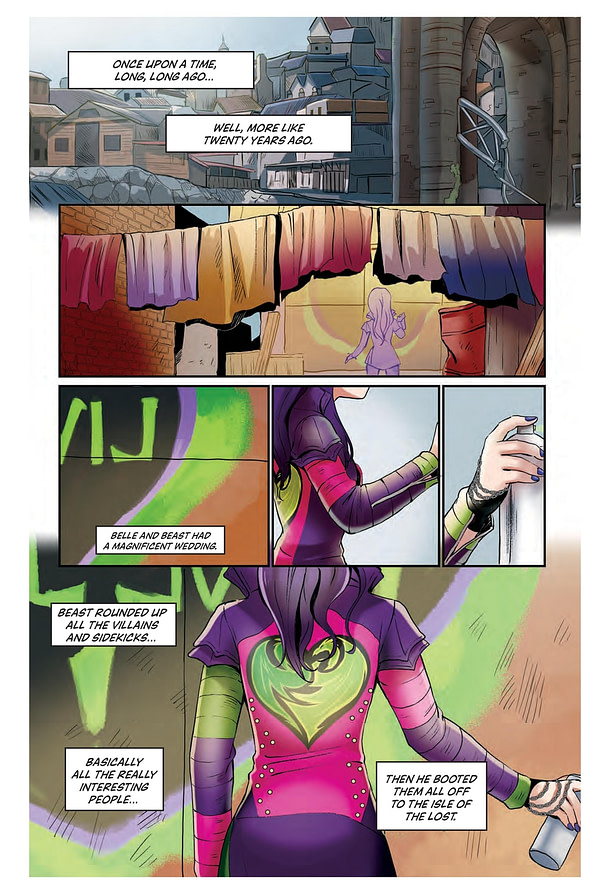 Descendants was a 2015 American musical fantasy television film directed and choreographed by Kenny Ortega. The film starred Dove Cameron, Sofia Carson, Booboo Stewart and Cameron Boyce as the teenage daughters and sons of Maleficent, the Evil Queen, Jafar and Cruella De Vil, respectively. It served as a continuation after the Disney Animated Classics series as its plot follows these teenagers adjusting to life outside their island prison, while on a mission to steal the Fairy Godmother's wand and free their parents from captivity.
The film was followed by a CGI animated short-form series titled Descendants: Wicked World, and a sequel that will premiere this year, which this series ties into.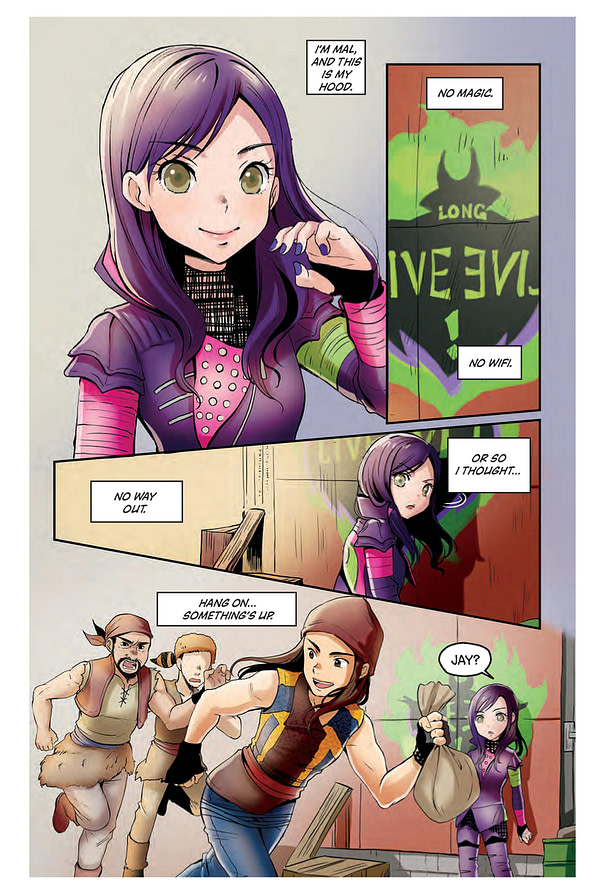 If we're allowed to see it in the UK that is…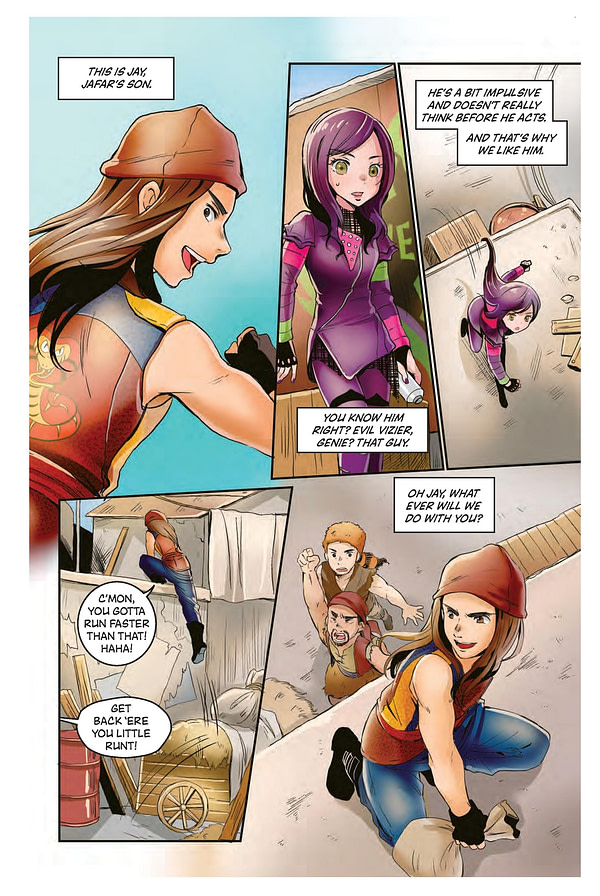 Do you think in future years, the FCBD committee could make international license availability a pre-requisite?