 One of this weekend's Kickstarters to check out is Eagle Island. It's a "Super Nintendo classics-inspired game that mixes old school gameplay (Yoshi's Island / Super Metroid) with modern styles from games such as Rogue Legacy and Spelunky." Mostly, though, it just looks damn adorable. Basically, you and your loyal owl friend explore a procedurally generated island in a PC platformer designed to run on Windows, Mac, and Linux.
So, you and your bird go exploring, and "shortly after beginning your adventure, you bump into Dr Oliver Ornis, world famous ornithologist. He instructs you to find and rescue the ancient Totems before the monstrous eagle, Armaura, captures them." Yes, there are ancient, mythical birds that you have to rescue.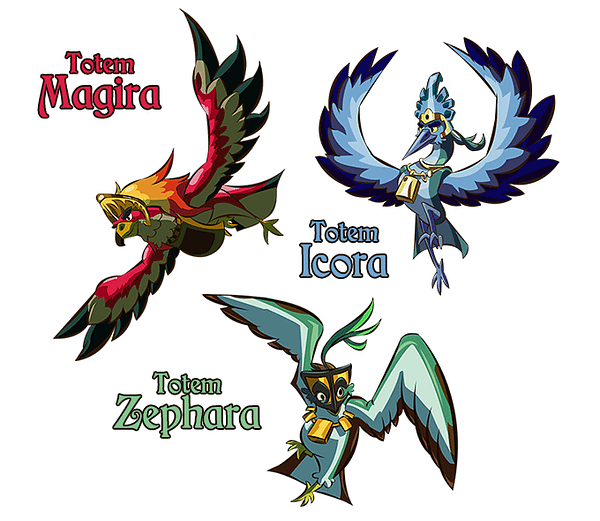 Yeah, they're a little bit like Pokémon's Legendary Birds. And you're saving them from an evil, ancient eagle.
I know exactly one person who will absolutely approve of this game, but honestly, who doesn't love birds?
The project was started by Nick Gregory, the game's designer, programmer, and artist. Gregory describes himself as a "Cat obsessed retro game lover." He's joined by backdrop artist Deryk Buckarev, concept artist Jackelyn Bautista, writer Helen Harvey, and composer Johan Hargne.
The project has all the classic charm of SNES side-scrollers. The game has already raised £2,841 GBP of it's £20,000 goal. In USD, it's made about $3,517 of it's $25,015 goal. Not too bad for an adorable bird adventure, huh? The campaign still has thirty days left, and is definitely one I think retro game fans would love to check out.
You can check out the campaign on Kickstarter here. The game's trailer is below.