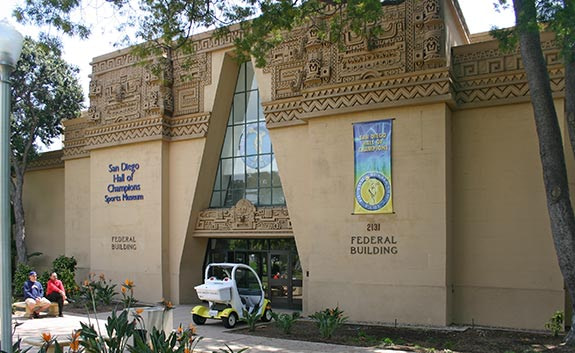 Thanks to Comicon's Hannah Means-Shannon for reading the San Diego Union-Tribune today.
Who have noticed that one structure in Balboa Park, previously the sports museum San Diego Hall of Champions, has been bought out by Comic-Con International, the organisers of the San Diego Comic-Con. And are turning it into The Comic-Con Center for Popular Culture.
A permanent exhibition, to comic books, comic book culture and comic cons. Opening in 2018 and running all year round. Basically the nerds turned up to Balboa Park and kicked the jocks out.
"The Hall of Champions has our deepest appreciation in helping us to achieve the new chapter in Comic-Con history," a Comic-Con spokesman said. "This center will provide a year-round interactive celebration of the innumerable aspects of popular art."

As for Comic-Con, its museum will be a "natural thing" for the pop culture organization to take on, said Jackie Estrada, who runs its annual Will Eisner Comic Industry Awards program.

"Whatever it is, it will just be a treat for whoever comes to Balboa Park," Estrada said.
Which as Hannah notes, might suggest that San Diego Comic-Con will be staying in San Diego for some time to come.