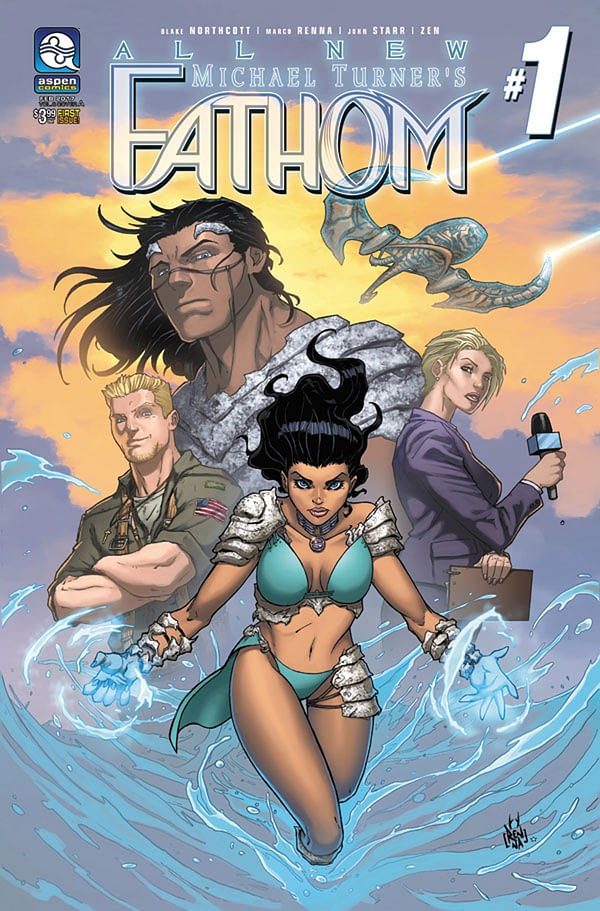 Blake Northcott and Marco Renna have revived Michael Turner's Fathom for a brand new series from Aspen Press that debuted this week. And in which we met Fathom in the middle of a beachside battle with a god.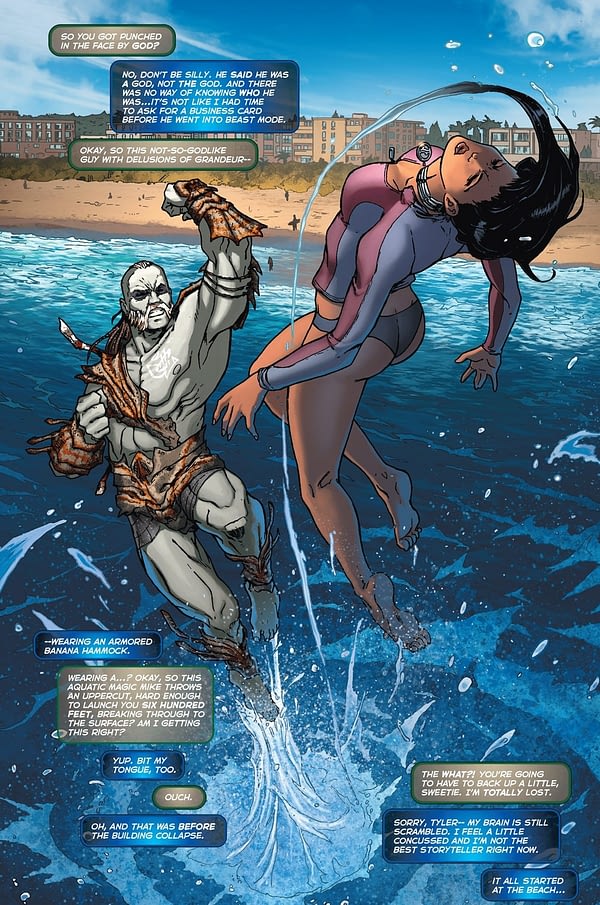 So, yes, a bit like Moana. Acting in public. With everyone using their phones to upload footage. And naturally, because this is today, they want to check how that went down online.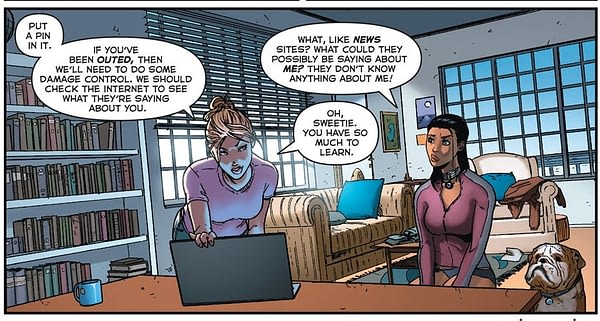 And Blake Northcott and Marco Renna recreating the online commentariat.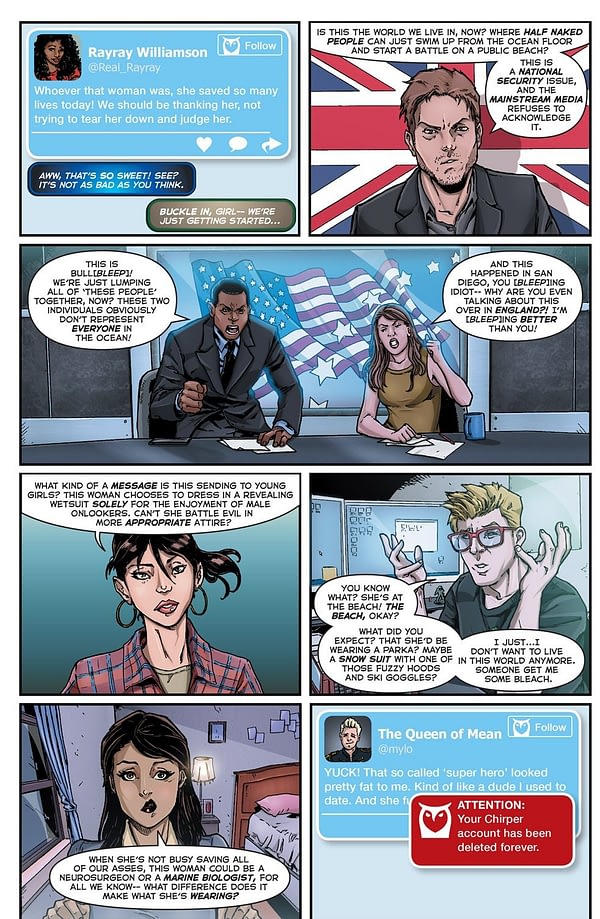 That is, um…  Ray William Johnson, Paul Joseph Watson, The Young Turks, Anita Sarkeesian, Cris Ray Gun, Shoe0nhead and Milo Yiannopoulos… right? And yes, Fathom is a marine biologist…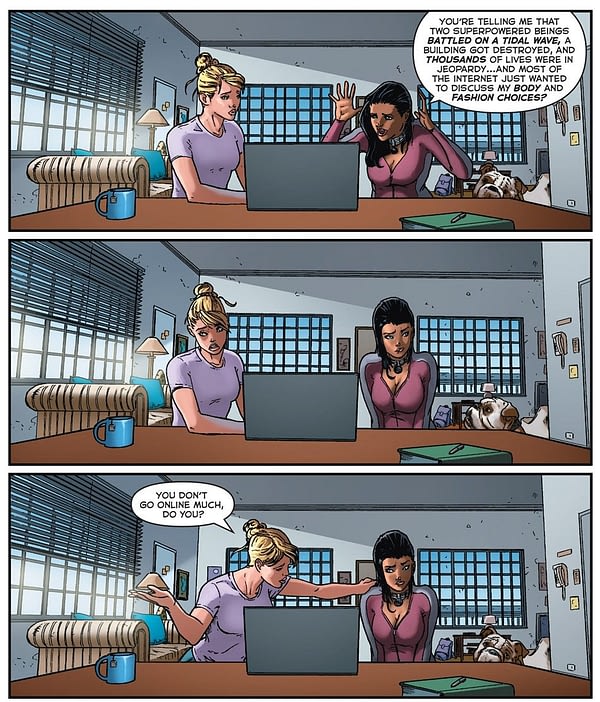 Just one that doesn;t go online often enough. Whereas I'm someone who clearly does too much. And we have a new look for Fathom going forward…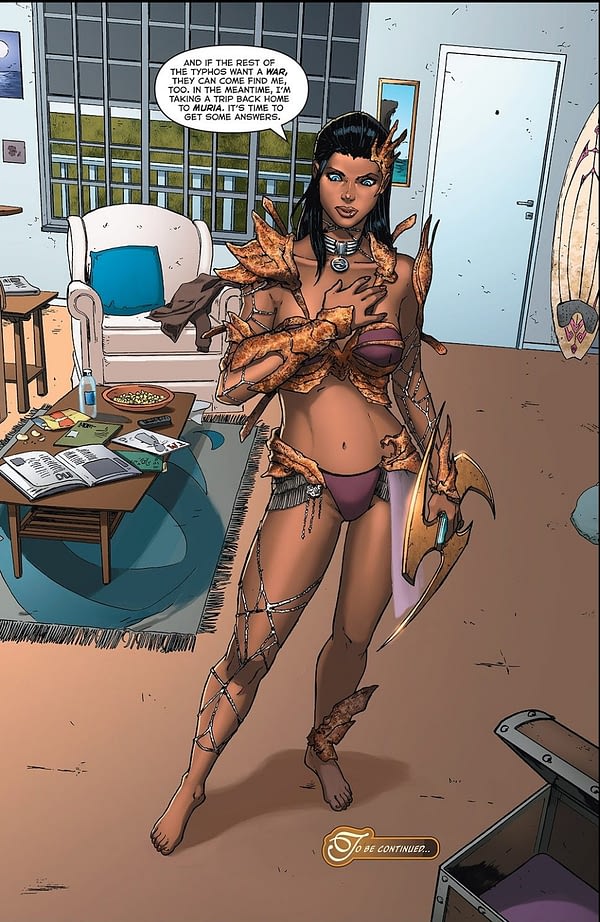 Quite a change from her first appearance… twenty years ago.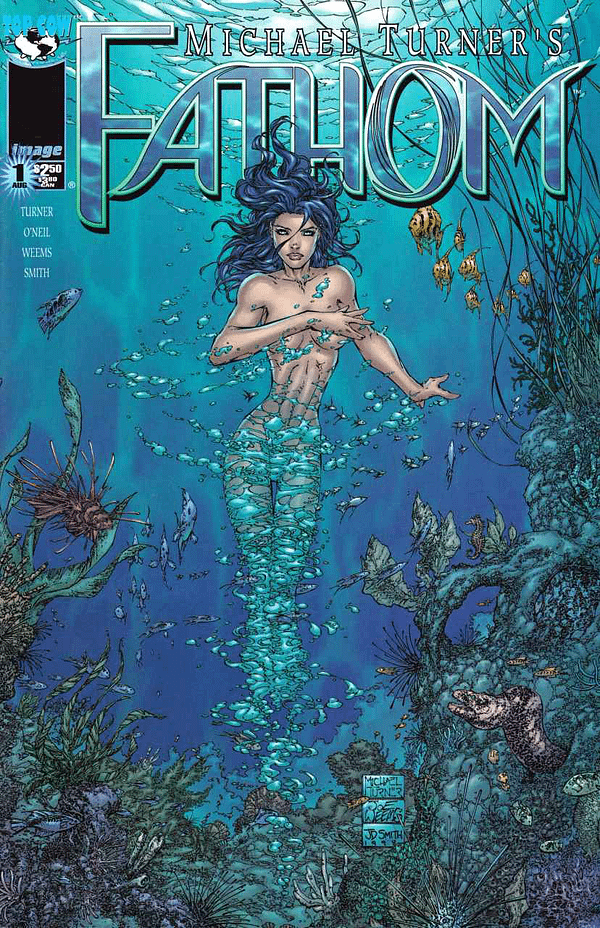 Enjoyed this article? Share it!