We are getting a Kong: Skull Island trailer some time tonight, but when that is isn't exactly clear when yet. Don't worry, our eyes are open for it.
However, something that has come out a little early are these two new posters for the film. I'm not convinced the size that they show here are quite accurate based on footage of the film thus far, but they do make the eighth wonder of the world feel absolutely massive. They are also both really cool, for totally different reasons.
Take a look: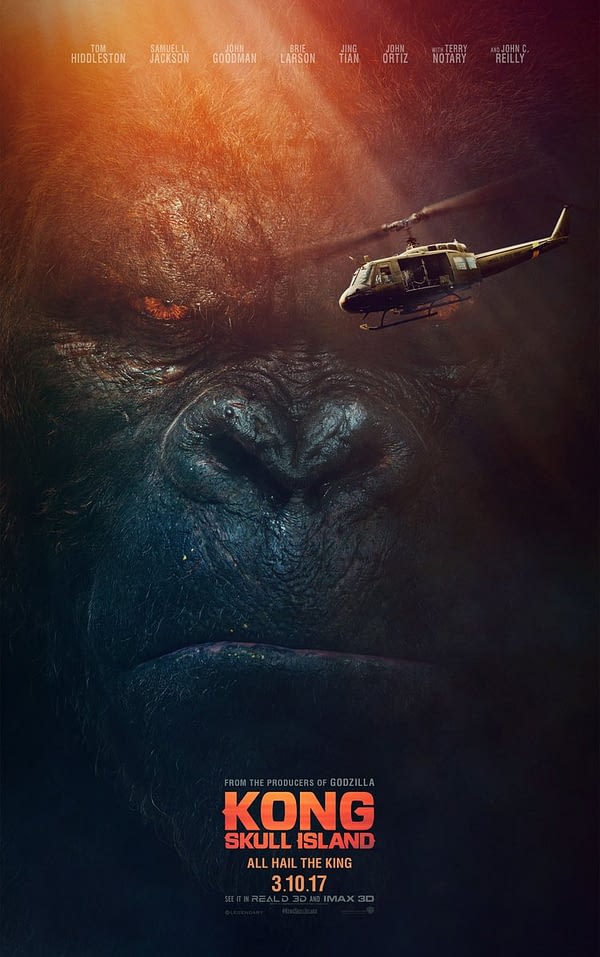 Enjoyed this article? Share it!