There's probably no delicate way to say this. But if you ever wanted a commission from legendary comic book artist Russ Heath, born in 1926, then now would be a good time.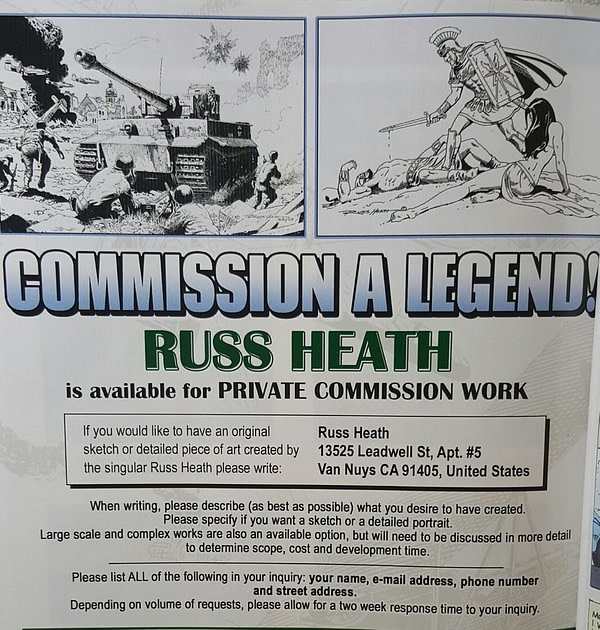 His 90th birthday is in two months time, but the artist known for his war stories for DC Comics, for Playboy's Little Annie Fannie and a twentieth century of Americana, is accepting new commissions, with the details above.
Also famously, panels of his from  sixties war comic All-American Men of War was taken by Roy Lichtenstein and turned into the paintings Blam and Brattatta.
Heath was also inducted into the Will Eisner Comic Book Hall of Fame in 2009.