Today has been chosen as the 50th Anniversary of The Silver Surfer, created by Stan Lee and Jack Kirby (though mostly Jack Kirby – who famously never received a royalty payment from Marvel in his lifetime).
And it has been promoted as a moment that will change the nature of the Silver Surfer and his place in the Marvel Universe permanently in Silver Surfer #3
But, as with Peter Davison, the moment has been prepared for.
As the Secret Wars event jettisoned himself into a meta-universe in which he was able to choose between the universes that returned at the end of the event.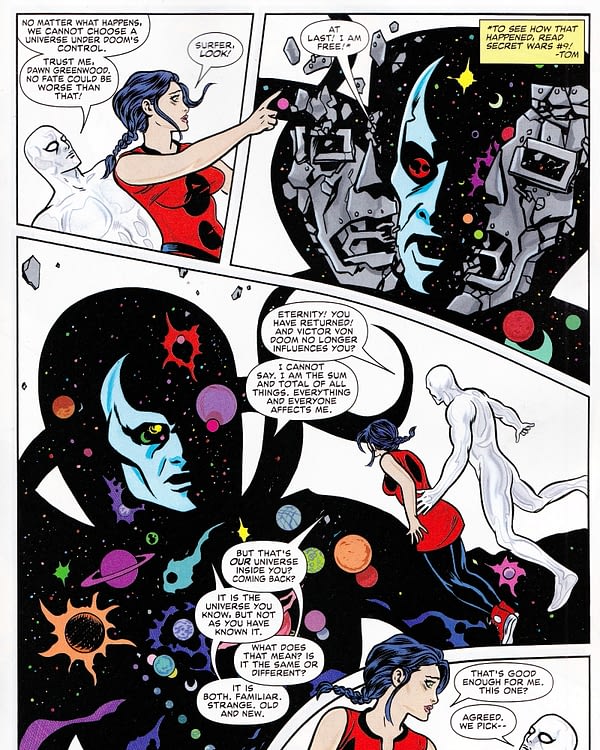 Well, in the current issue, the Surfer takes a decision that smacks of the likes of Doctor Who. Cutting off his nose to spite himself. Taking the impossible, inconceivable choice. Destroying all to save something worth saving. Scorching earth – or Zenn-La – to save a pot plant.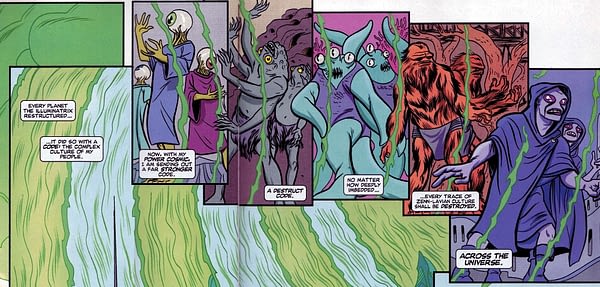 In this case wiping out the existence of his race, his homeworld, his plane and its effect across the cosmos, making Zenn-La suddenly at one with… nothing.
The Silver Surfer began as a character trapped on this planet, unable to return to his homeworld, now destroying any influence – positive or negative – it has ever had.
And so, finally, Silver Surfer is permanently trapped. In a universe in which he can never go home. That's if he even survives…
Silver Surfer by Dan Slott and Mike Allred is published by Marvel Comics today.
Enjoyed this article? Share it!