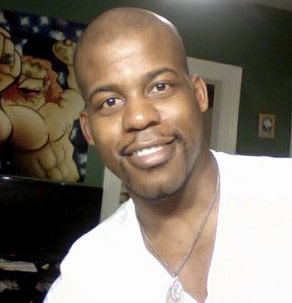 Hyper Force Neo is an all-ages creator owned comic by Jarrett Williams (right) from Z2 Comics out in April 13th.
It follows Dean Masters, a high-school freshman who leads a crew of students in mech suits, Hyper Force Neo, against alien robots.
It aims to be an action-packed imagining of the high school experience we all wish we'd had.
"In Hyper Force Neo, you're looking at my interpretation of the future, and the dynamics I imagine being commonplace in high schools in 20XX. Things like girls and boys playing on the same football team, not separate teams. Robots being fully ingrained in all parts of society and being looked at as equals. Kids being able to fully express their individuality in personality and fashion and it being embraced by their peers. I think that's all pretty cool for a kids comic to explore."
It does rather. Here is that exclusive preview we talked about before….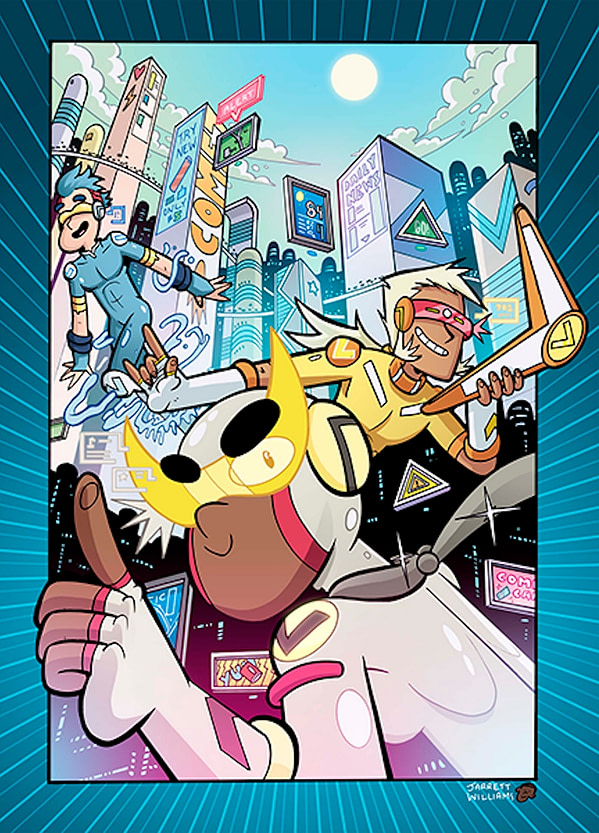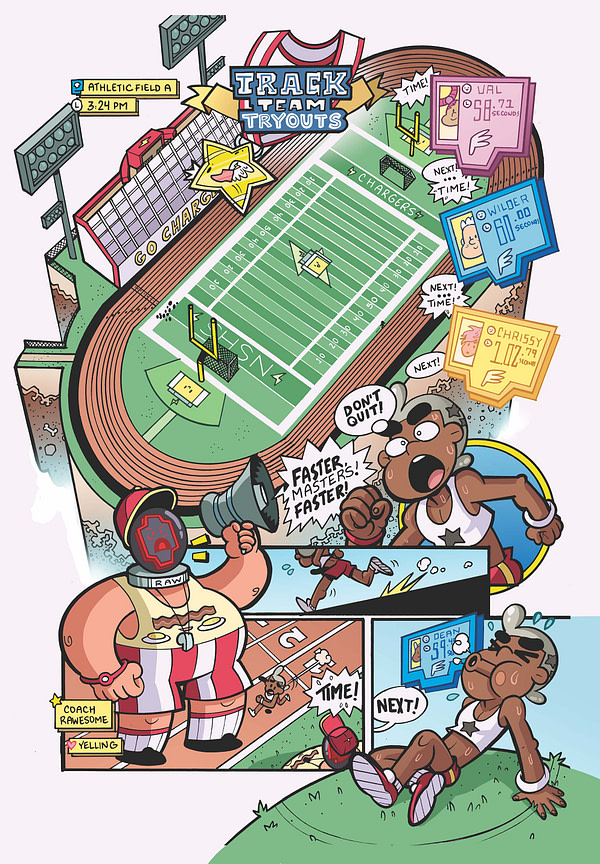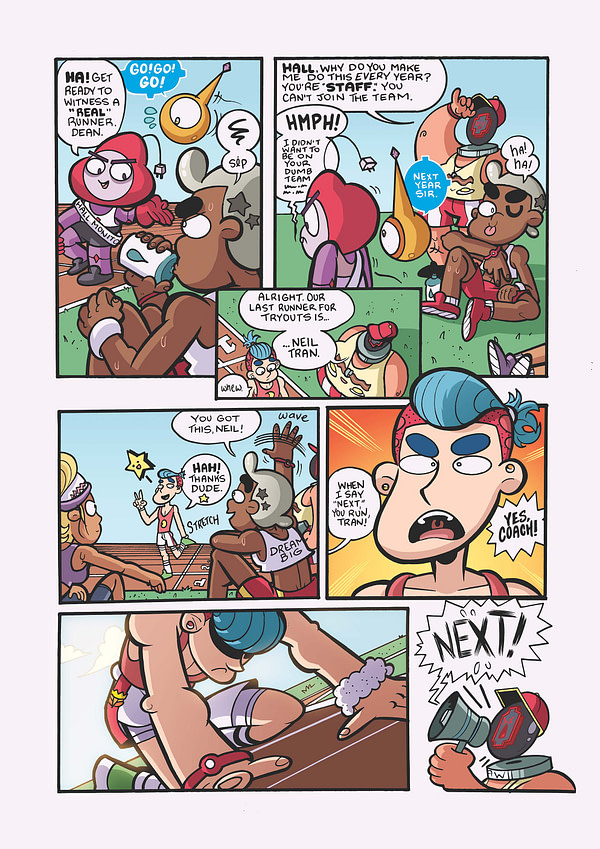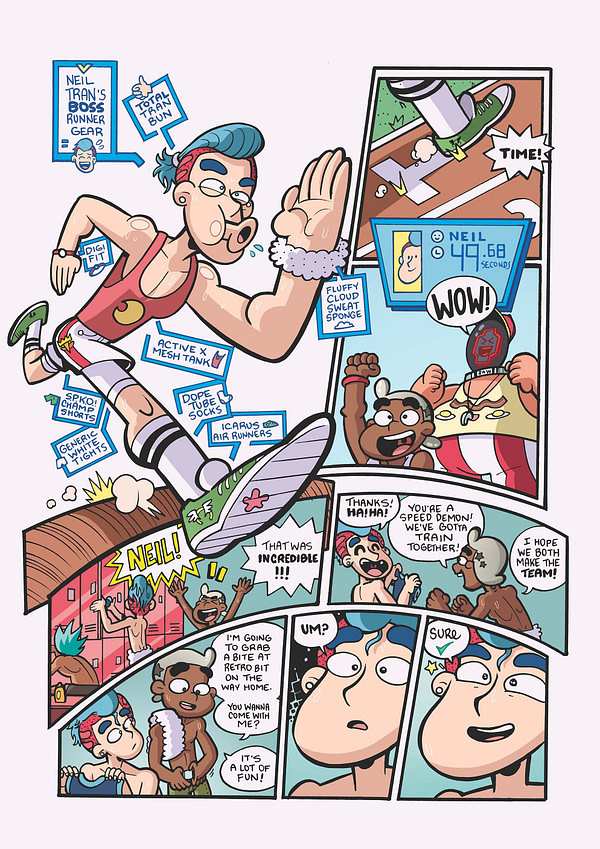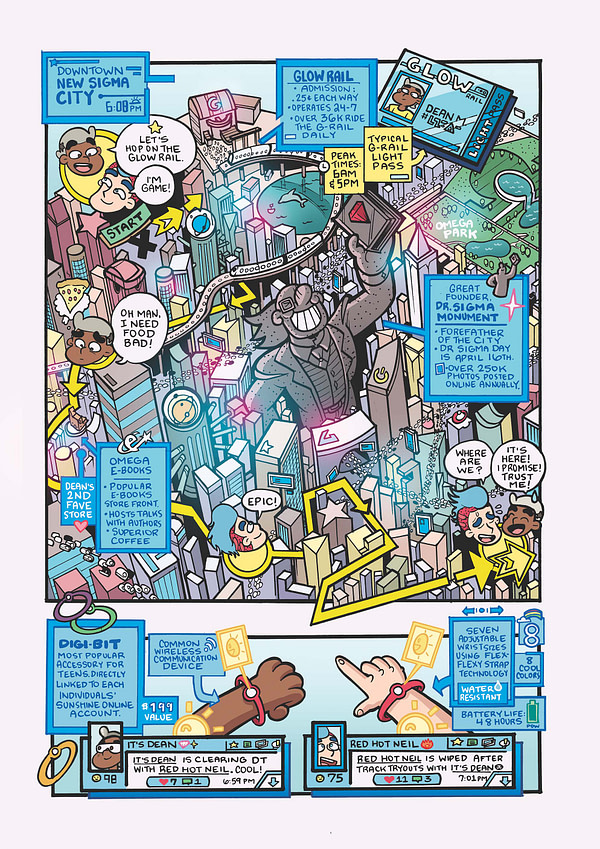 But quite a few people have had different exclusive previews. Here's one from Comics Alliance from six weeks ago,