Heavy Metal will be re-releasing a trade paperback of the series ReincarNATE in November, written by Michael Moreci and illustrated by Keith Burns, ahead of it being turned into a "one hour supernatural crime drama", according to Deadline last June.
The series features private eye Nate McCoy, who after being shot in the head during an investigation becomes able to interact with previous incarnations of himself in earlier eras of history. This is all set against a very gritty backdrop of the criminal underworld and, of course, an old vendetta and mission against the local crime bosses.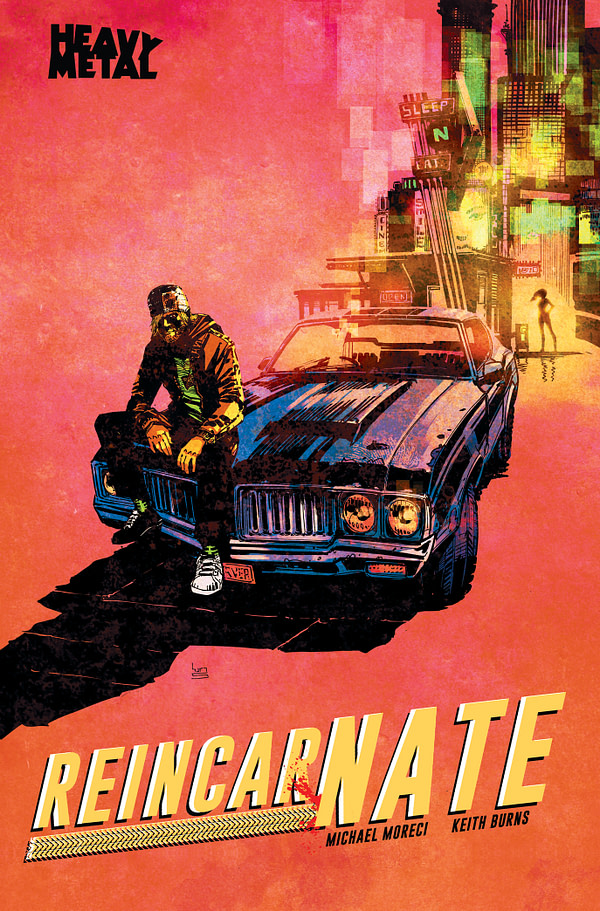 It's easy to see the appeal of this book and bound to be a welcome offering as a trade paperback for readers who want to discover it for the first time. The color palette is pretty amazing and the art is quite evocative.
Here's our 8 page preview courtesy of Michael Moreci and Heavy Metal: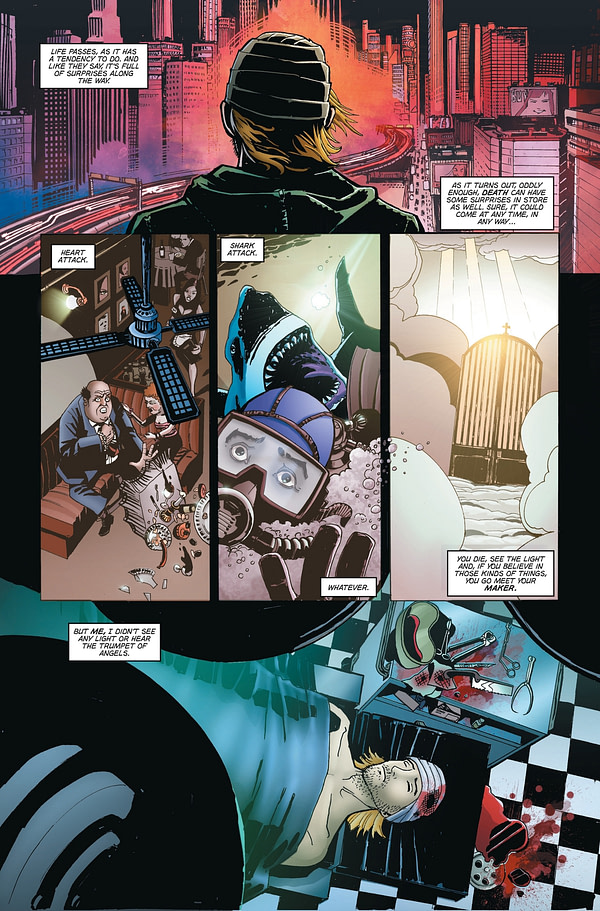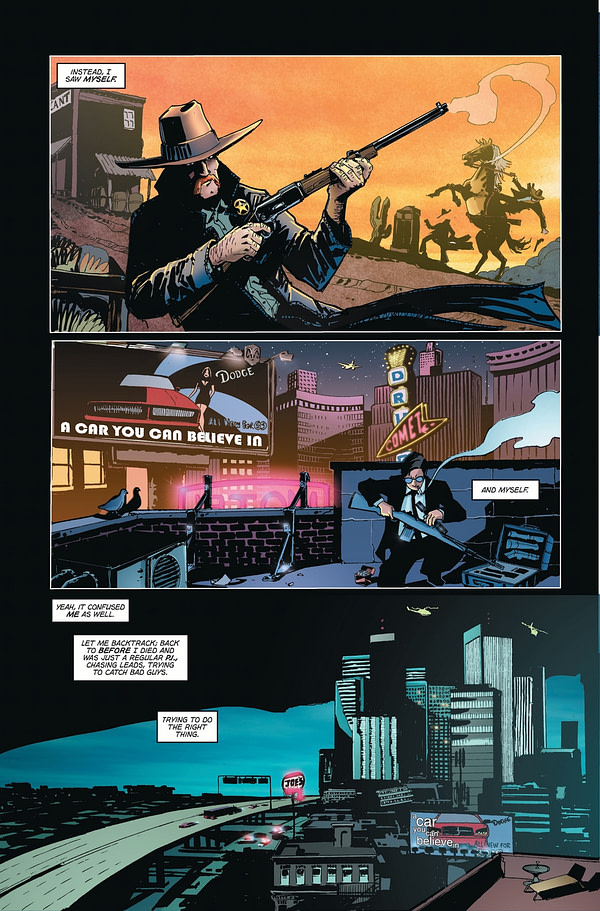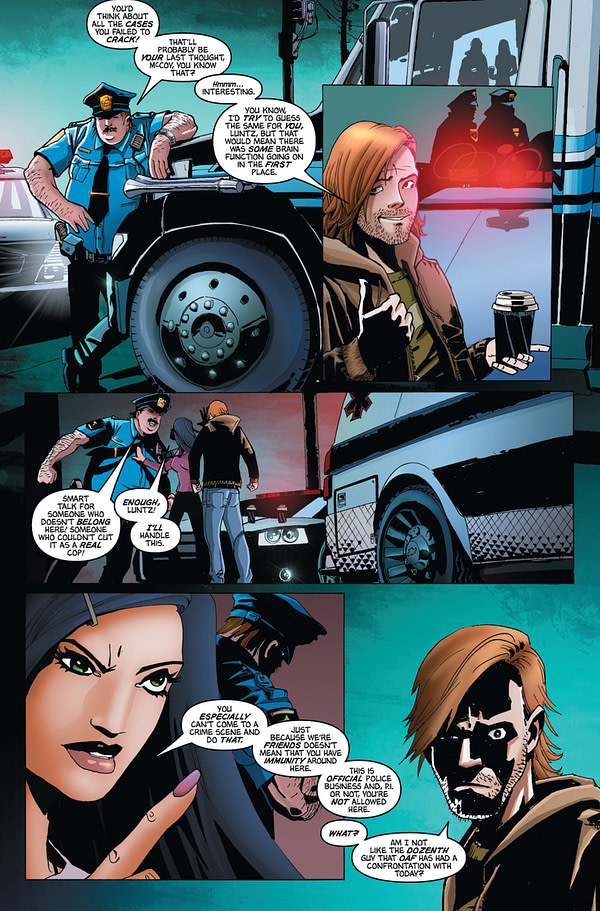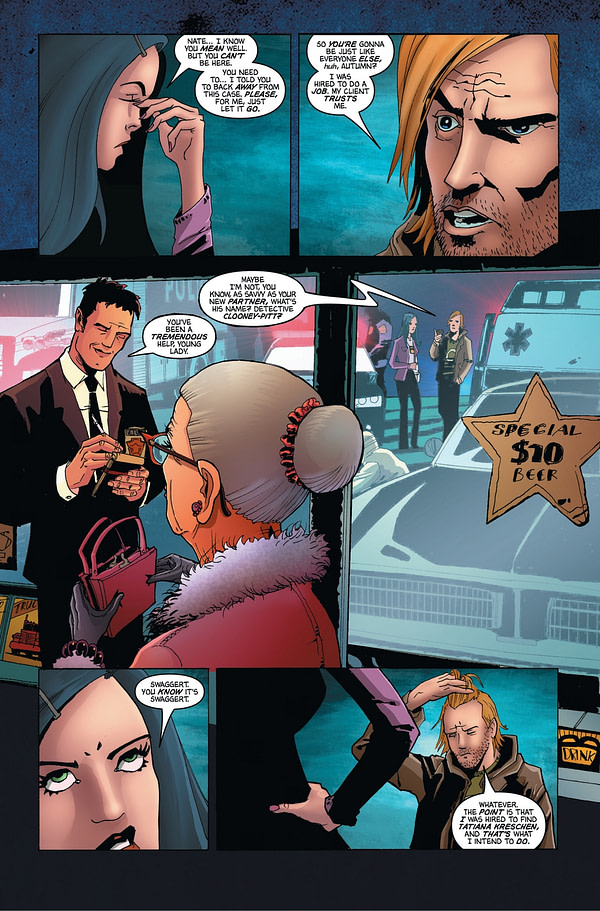 ReincarNATE will reach shops on November 18th, and is currently listed in Previews World with item code: SEP151439