Adi Tantimedh writes,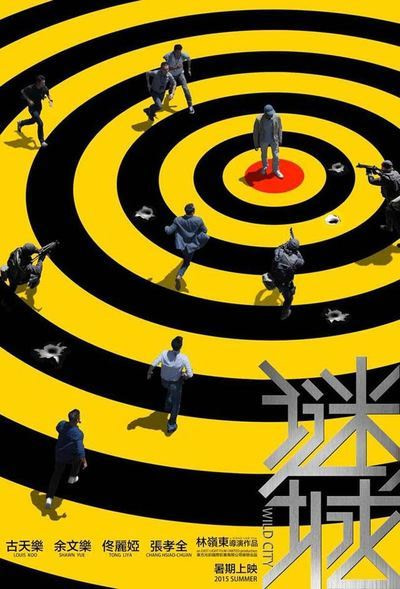 Wild City is Ringo Lam's first movie in about twelve years, and his first Hong Kong movie as well, and if you care about good crime movies, this is a big deal. The pulp-noir plot is deceptively simple: Louis Koo plays a world-weary ex-cop-turned-bar owner who meets a Mainland Chinese moll with a suitcase full of cash and decides to protect her against her sleazy lawyer boyfriend, who has hired a gang of Taiwanese thugs to take her out and recover the cash, which is the McGuffin for a dodgy land deal. Before long, Koo and his hot-headed stepbrother, played by Shawn Yue, find themselves chased all over Hong Kong by both cops and gangsters, the city becoming their slaughter ground as the chaos escalates, with both Koo and Yue facing temptation to just make off with the money. But Koo finds himself at the crossroads between greed and his cop's sense of honour to do the right thing and get the job done.
[youtube]https://www.youtube.com/watch?v=v2Y4VL1v1KE[/youtube]
Ringo Lam used to be part of a triumvirate of Hong Kong action directors – the other two being John Woo and Tsui Hark who put the city on the map and showed that Hong Kong made the best action movies on the planet back in the 1980s and 1990s. They were considered auteurs, more than just skilled technically but also with very particular points of view. Woo took his cues from Sam Peckinpah and Hollywood musicals to create fantasias of balletic violence, since ripped off endlessly by Hollywood. Tsui Hark combined elaborate action sequences with a Brechtian examination of politics, colonialism, cultural and gender identity. Lam was the most naturalistic and gritty storyteller of the three, steeped in social realism as he directed the toughest, grittiest noir meditations in movies like City On Fire (whose third act was co-opted by Quentin Tarantino into the entire plot of Reservoir Dogs), School On Fire, Prison On Fire, Full Contact and Full Alert. He's Hong Kong's answer to William Friedkin, the difference being that he was shooting on a tiny fraction of Friedkin's Hollywood budgets and used to stage frantic car chases and stunts on the streets of Hong Kong without permits, with room for only one take most of the time, and having to get the hell out of there before the police arrived to arrest the production crew.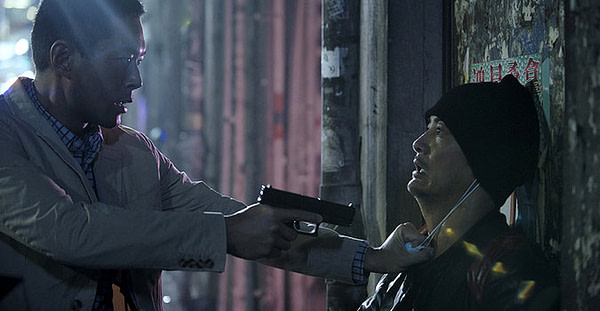 Hong Kong directors have to adapt to the demands of the Mainland Chinese market and censorship rules to keep working. John Woo has taken the path of becoming an epic filmmaker in the David Lean mode with blockbusters like Red Cliff and The Crossing. Tsui Hark has gone deeper into his Brechtian deconstructionist approach to genre with the Judge Dee movies and The Taking of Tiger Mountain. Johnny To managed to find a balance between his own thematic interests in the crime genre and Chinese censors with Drug War, and Lam seems to be taking a similar approach with Wild City.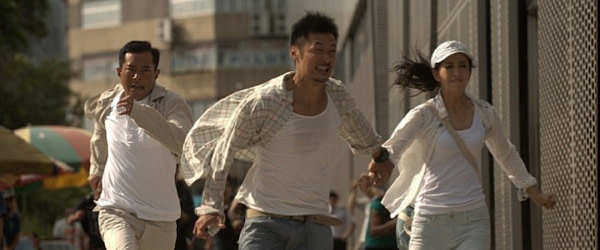 Where the movies he made in the 1980s and 1990s found their tension in the subtext of anxieties over the impending handover of Hong Kong back to China, Wild City is really about the continuing tensions between Hong Kong, Taiwan and China, and where Hong Kong stands in the world. While the basic theme of the suitcase of cash corrupting all it touches is a staple in noir and particularly resonant with the rampant materialism of Chinese society, Wild City is ultimately about Hong Kong in the end. Louis Koo's weary, tarnished ex-cop is Hong Kong – he's seen shit, had a few knocks, forced into a corner but still driven by his desire to do the right thing even as he's tempted by the evils of money and materialism. It's not for nothing that Lam has Koo wear white throughout the movie. It's not subtle symbolism, but there's pulp poetry in its obviousness. It's not an accident either that the vicious gangsters are Taiwanese, which meets with Mainland censors and official policy that sees Taiwan as a rogue breakaway nation that China still wants to re-absorb and assimilate. The damsel-in-distress is the only character from the Mainland, betrayed by her scumbag Hong Kong lawyer boyfriend, the latter working for a Mainland tycoon who wants to secure a land deal to build a new casino, identifying Hong Kong as a place where corruption and bad money reside and appeasing the Mainland's anti-corruption stance. All the characters are pawns caught in a system where the house always wins, classic noir tropes now adopted into a modern Chinese pop narrative.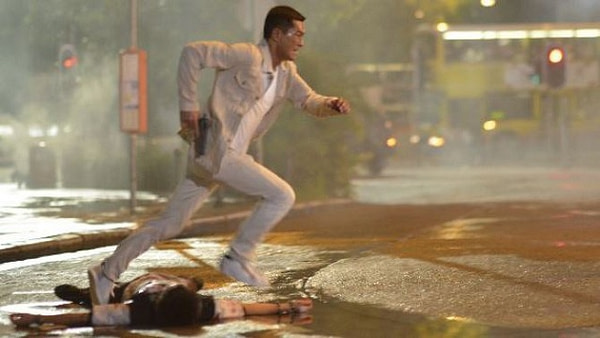 Wild City is not the best Ringo Lam movie – that honour probably goes to Full Alert. It's a very good Ringo Lam movie, which is already better than 90% of the movies out there right now. It's a declaration of his return to full-time filmmaking after his 12-year-old absence, shows he's willing to play ball with current restrictions. Despite all that, he's still got it. He can still stage real, practical car chases and shootouts without CGI, revel in the gritty immediacy of stalking the streets of Hong Kong, and grapple with moral dilemmas in a sea of bullets and blood. It recalls the heyday of Hong Kong crime movies, shows us there's those streets still have stories to tell. That makes it one of the essential movies of 2015.
Mild City at lookitmoves@gmail.com
Follow the official LOOK! IT MOVES! twitter feed at http://twitter.com/lookitmoves for thoughts and snark on media and pop culture, stuff for future columns and stuff I may never spend a whole column writing about.
Look! It Moves! © Adisakdi Tantimedh
Enjoyed this article? Share it!