 While I still contest that Rise of the Tomb Raider is a silly name, as Lara Croft rose to be the Tomb Raider during the last game, I'm certainly excited to see what's next for her in Crystal Dynamics' sequel.
Things had been quiet since E3, but we have finally been given a peak at the game by Game Informer, who are featuring the title on their cover for their March issue. That announcement has come with the news that the game is going to take place in Siberia, which is pretty cool in my book.
Here's a video of some of the developers talking about what they are trying to achieve with the game and why this is the right next step for Lara Croft.
[youtube]https://www.youtube.com/watch?v=alOE_Eo4X-0[/youtube]
Game Informer explained the direction of the game a little by saying:
After the events on Yamatai, the young archeologist has grown into a capable adventure seeker, and Rise of the Tomb Raider will send Lara to the frozen wilds of Siberia on a hunt for the lost secrets of immortality. Now Lara will have to hunt and craft new survival gear in order to take on larger puzzle tombs and a deadly new enemy, a secret society that has been lying in the shadows since the last game.
The magazine also added that while it is being published by Microsoft and is set to come out on Xbox One and Xbox 360 (really?!), it also added "the studio hasn't ruled out the possibility that the game will come to other consoles later on." Don't freak out PlayStationers
I really enjoyed their last Tomb Raider quite a bit so I'm obviously very excited to see what Crystal Dynamics have up their sleeve for a sequel on new-gen hardware. I have a feeling this thing is going to, at the very least, look stunning.
Also, Roar: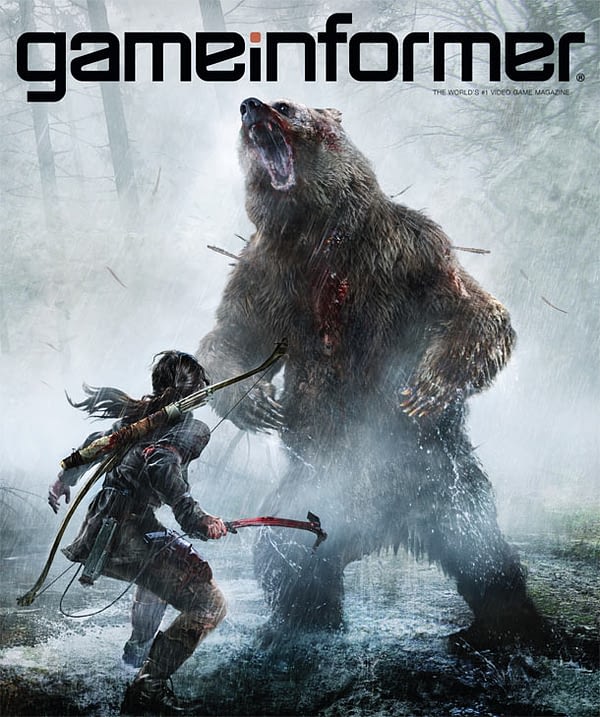 Enjoyed this article? Share it!