It's just possible that this is a spoiler. But it's one the co-creator of Chew, John Layman, really wants a few more people to know. Especially if they weren't going to buy the new Chew one shot starring Poyo..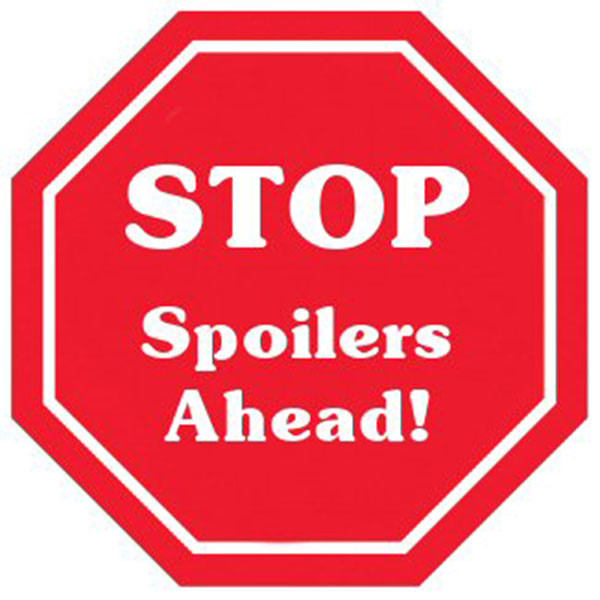 Next week's Chew: Warrior Chicken Poyo #1, available in advance this week at San Diego Comic Con, sees our feathered friend not only beating back the vagaries of bad taste, but also violating the very laws of reality by taking a trip to another comic book also published by Image comics, standing alongside a one handed man with a gun and a woman with a samurai sword, against a horde of the undead.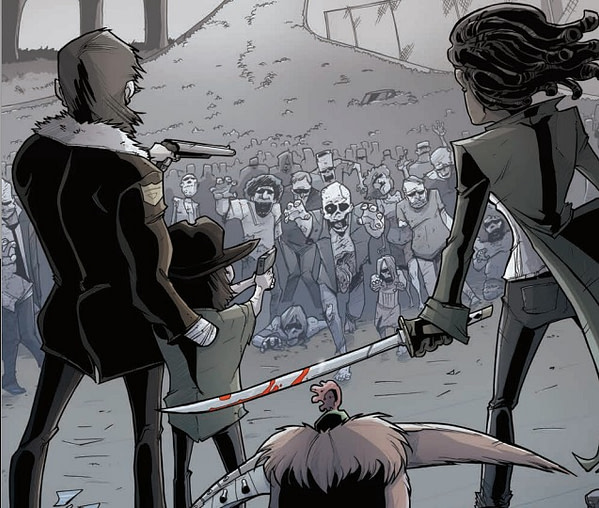 That's right, folks, Chew has just run a crossover with The Walking Dead, and shows no sign of backing down from it. That's Rick, Michonne and Poyo.
My money, as always, is on the chicken.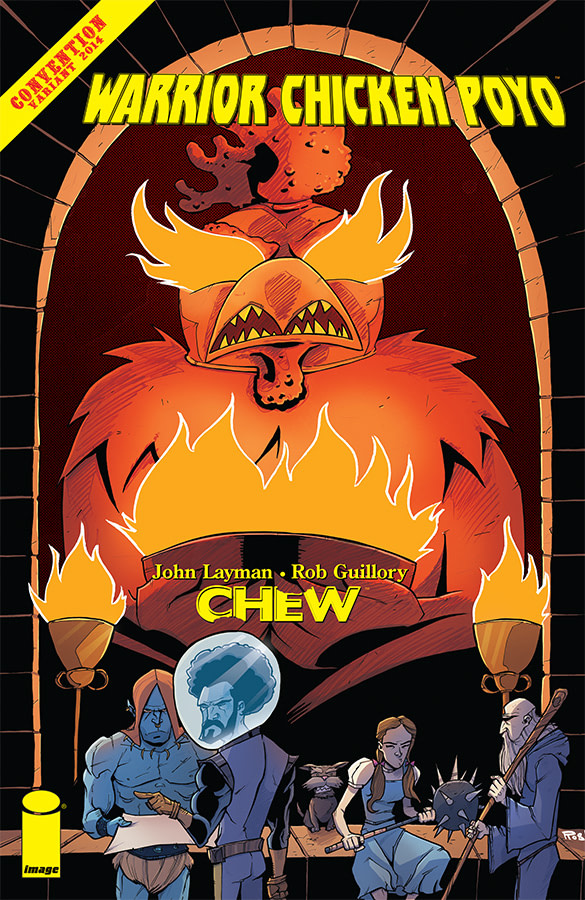 Chew, an Image comic book about a world where chicken is illegal and people have food-based superpowers, made its first appearance as a preview in an issue of The Walking Dead that's now more valuable than he surrounding issues. It appears that Chew has now repaid the favour.