By Christopher Helton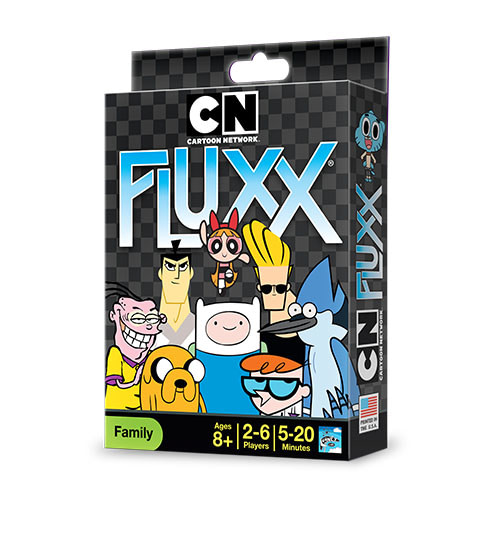 Need more Fluxx in your life? Looney Labs has just the thing the thing for you, then, with new upcoming games of Cartoon Network Fluxx and Regular Show Fluxx to debut at San Diego Comic Con this summer.
We're huge fans of Cartoon Network, so we're beyond excited to partner with the network on this project Regular Show Fluxx is based on one of the network's biggest hits and is one of our favorite shows. Cartoon Network Fluxx showcases a colorful assortment of Cartoon Network characters from shows past and present – and combines them into one awesome game.

–Andy Looney, founder, Looney Labs
Regular Show Fluxx and Cartoon Network Fluxx will be available at retailers nationwide including Target and several hobby, game and bookstores.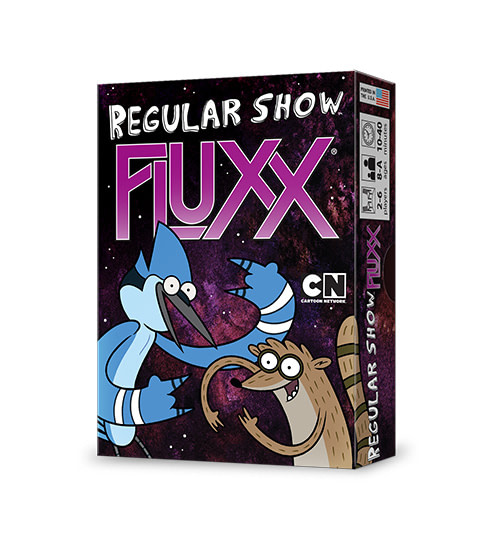 Regular Show Fluxx highlights the show's lead characters, a blue jay named Mordecai and a raccoon named Rigby, who are best friends working as groundskeepers at a local park. Their attempts to slack off and get out of work lead to strange, surreal misadventures. Created by JG Quintel, more than 150 Regular Show episodes have been created since the Emmy Award-winning series debuted on Cartoon Network in September 2010.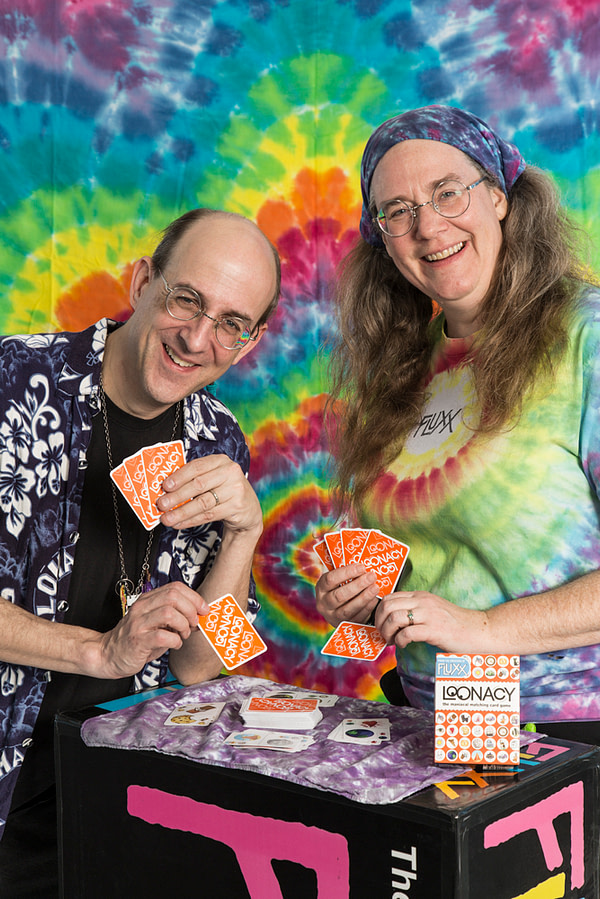 Cartoon Network Fluxx will feature a diverse line-up of fan-favorite characters from a variety of the network's hit original series including Adventure Time, The Amazing World of Gumball, Courage the Cowardly Dog, Dexter's Laboratory, Ed, Edd 'n Eddy, Johnny Bravo, The Powerpuff Girls and Samurai Jack.
Fluxx is a unique card game in that the rules can change often, and dramatically, depending on the cards that you play. The fast-paced play is well suited to simulating the antics of the Cartoon Network characters. The game is non-collectible, with each set having everything that you need to play. Sets can be combined to make play even more interesting. You can find Fluxx and its variants like Cthulhu Fluxx, Stoner Fluxx, Zombie Fluxx and Oz Fluxx in hobby shops and select mass market outlets.
Christopher Helton is a blogger, podcaster and tabletop RPG publisher who talks about games and other forms of geekery at the long-running Dorkland! blog. He is also the co-publisher at the ENnie Award winning Battlefield Press, Inc.  You can find him on Twitter at @dorkland and on G+ at https://plus.google.com/+ChristopherHelton/ where he will talk your ear off about gaming and comics.
Christopher has a crowdfunding page to help raise money to defray the costs for going to the Gen Con gaming convention and cover it for his Dorkland! blog and Bleeding Cool. Please click here to go to the page and help out.