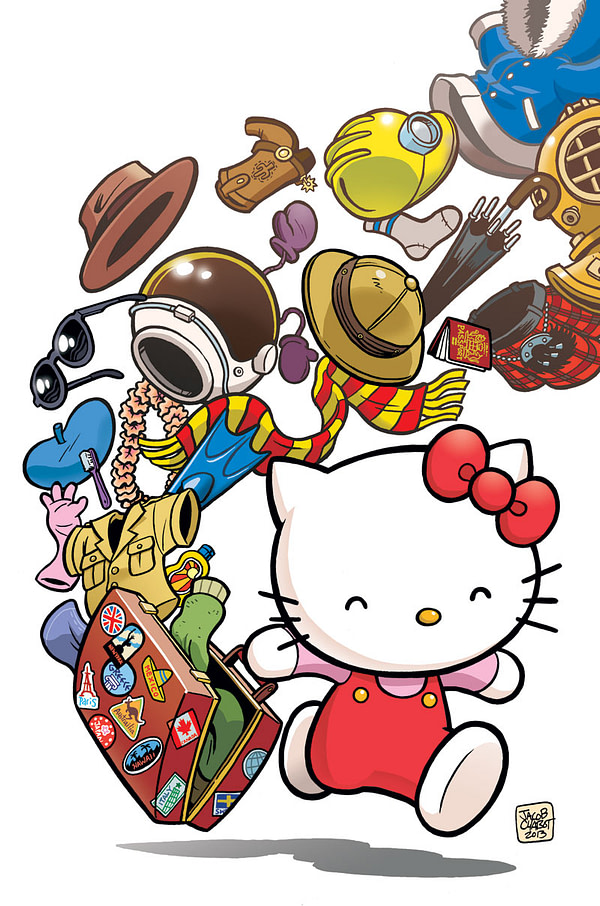 And you thought My Little Pony sold a lot of comic books…
Viz is about to start publishing Hello Kitty manga, with a series of original graphic novels featuring the uber-popular Sanrio mascot.

A Hello Kitty single issue will also debut at San Diego Comic Con, with a cover by Jacob Chabot, and the comic drawn by Victoria Maderna and Ian McGinty.
The graphic novel series, Hello Kitty: Here We Go will then begin in the following autumn, featuring Hello Kitty travelling around the world for $7.99.
Hello Kitty has places to be and friends to meet! Join her  (or Hello Kitty) as she explores an underground realm, chases an unsavory cake thief around the world, climbs the Himalayas, travels back in time, and discovers that sometimes, the best place to get away from it all is between the pages of a good book.
And we also get Hello Kitty: Fashion Music Wonderland for $6.99.
It's Hello Kitty as you've never seen her, in stories filled with fashion, music and adventure!
To quite my four year old girl when I showwe her this, "I want it NOW!"