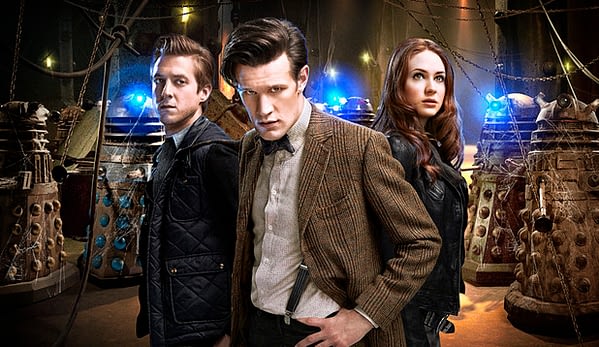 Jamie Wotton writes for Bleeding Cool.
Busy doing press for his scifi action flick Looper, Rian Johnson hopped onto Reddit for an Ask Me Anything, where he was of course asked about all manner of things.
Having already directed several episodes of TV, Johnson was asked if he was interested in doing any more and he responded with:
I'd love to do a Game of Thrones.

But what I'd really kill to try, although it would be terrifying because I'm such a big fan of it? Doctor Who.
Doctor Who isn't afraid to let big supporters come on-board, as it has done with Neil Gaiman penning two episodes, including one coming up this season.
Rian's ability to tell stories with gorgeous visuals on a small-screen budget can already be seen on his two Breaking Bad episodes from season three and five already.
This is coming on the heels off another big name, Peter Jackson, saying he'd want to have a go at directing. Executive Producer Caro Skinner has already responded to Jackson:
It is beyond wonderful that Peter is a fan of the show and it's beyond flattering that he'd even think about it… I'm absolutely sure that we couldn't afford him but, you know, we can always negotiate. His enthusiasm is just fantastic of course.
And according to The Wikato Times, Luther creator Neal Cross has already volunteered his services to pen a script for Jackson. He too lives in New Zealand, and has scripted an episode for the second half of this season.
Exactly what Doctor Who needs really, isn't it? We already have all-star writers, why  not all-star directors?
Enjoyed this article? Share it!