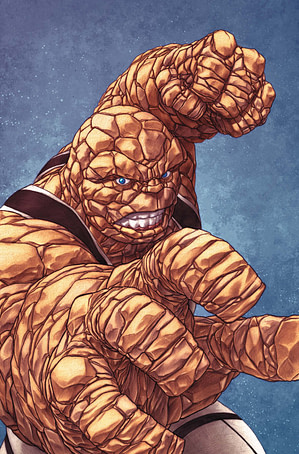 It's was an odd product update from Marvel.
Fantastic Four #601 will be printed in a self-cover format, where the paper stock on the cover and the interior are similar.
Most comics have 32 interior pages plus a four-page wraparound cover. Marvel's "self cover" format may mean the elimination of the four-page wraparound glossy cover, meaning that it will be a 32-page package INCLUDING the covers. But I understand the paper stock will be heavier than current interior stock, somewhere in between current cover and the usual interior paper stock.
It could be an interesting looking beast. It's not often that mainstream comics play around with paper stock to get different effects.
Of course what will be interesting is why…?