DC is releasing a free preview book of material from the new DCU relaunch to comic shops and at San Diego Comic Con this week, and as retailers receive their shipments today glimpses of the material are going to appear like wildfire over the next few hours. Here's a sample from Cosmic Book News (hat tip DCWKA)
Justice League 1 by Geoff Johns, Jim Lee, and Scott Williams: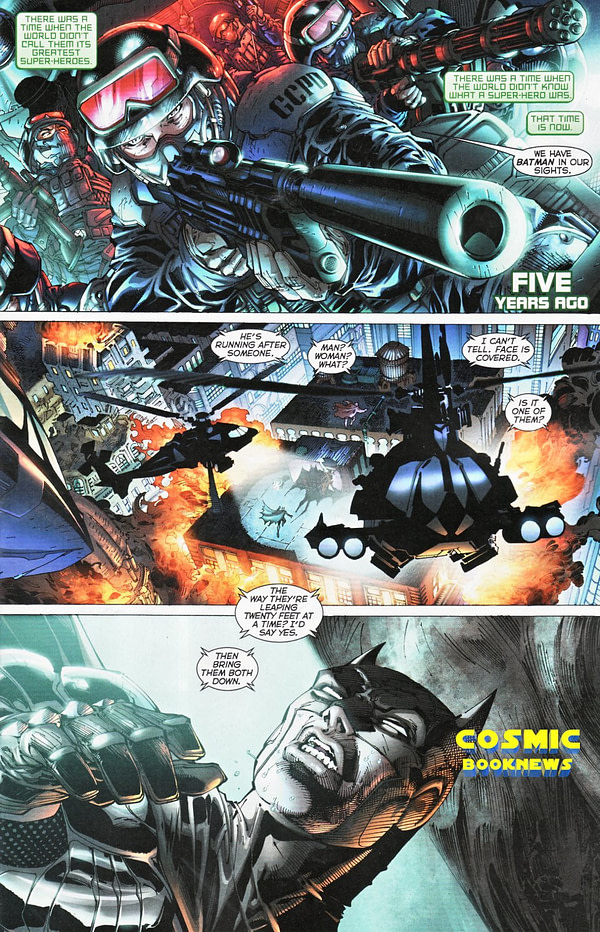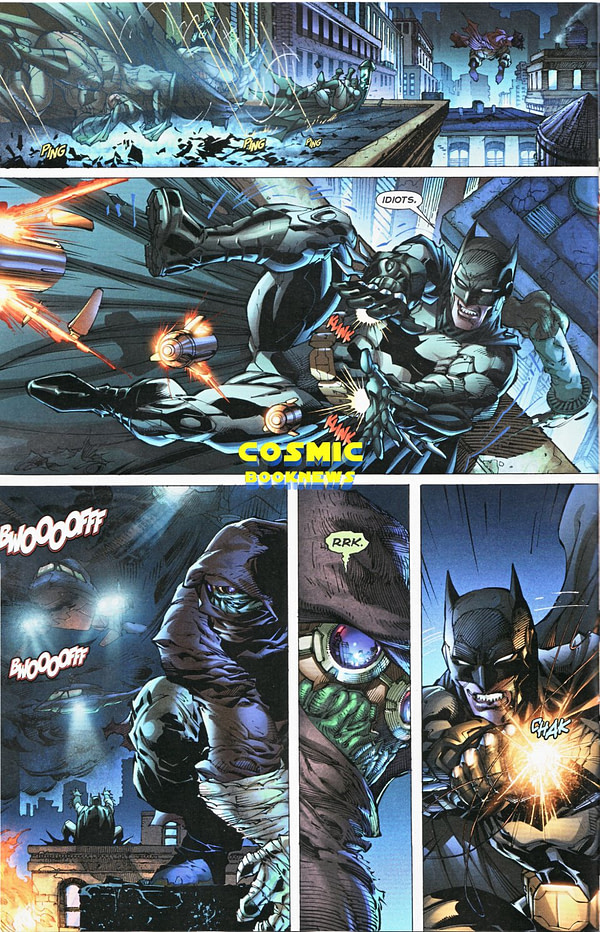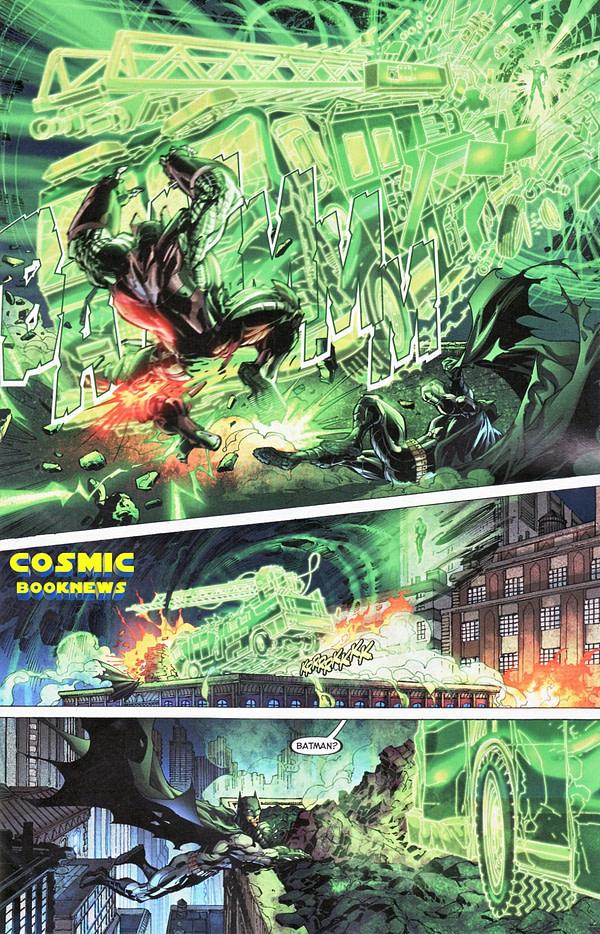 BATMAN #1 by Scott Snyder, Greg Capullo and Jonathan Glapion:
Action Comics 1 by Grant Morrison, Rags Morales and Rick Bryant:
A Little Bleeder emails in…

The 'New 52' teaser.  It's basically 35 pages worth of solicitations we've already seen for the new #1s with no new info other than a few pencilled or inked interior pages (about one preview page for every other solicit) printed tiny on the page (like 2" by 3") so you can barely see what's going on.  The only noteworthy stuff there is that Wonder Woman is definitely back in starry pants in the interiors of her book; Superman is indeed moving in all three panels of the page shown for Action Comics #1, as Grant suggested he would be throughout the book; the page from Batwoman is the only fully coloured one (and it's gorgeous), implying that, as predicted, J.H. Williams is reasonably far ahead on the book; and the Justice League Dark page shows Constantine falling out of some kind of portal over London and landing on a souvenir stall, which is pretty cool.  Also, the Green Lantern #1 cover does indeed seem to be a pic of Sinestro in Green Lantern getup.

The 6 page Justice League preview shows starts "Five years ago" with a bunch of GCPD SWAT guys in helicopters chasing Batman across Gotham's rooftops.  Batman in turn is chasing a guy who looks kind of like a cyborg Killer Croc, who he eventually catches despite the SWAT guys. They fight and Batman's losing until a Green-Lantern-energy fire truck smashes Croc out of the way, at which point we get the page of Batman and Green Lantern meeting that's already doing the rounds.
Pick up your copies tomorrow, at San Diego or from your comic store… free.