The last time Garth Ennis wrote a mature readers Nick Fury comic, Fury, it had the reputation of being so offensive that George Clooney's people turned down a Nick Fury movie project after reading it.
Protestations from the Marvel movie people over this was the moment turned the power structure at Marvel away from publishing and Bill Jemas to the movie side with Avi Arad, and the process that saw Bill Jemas' departure from Marvel begin. This was a sample panel;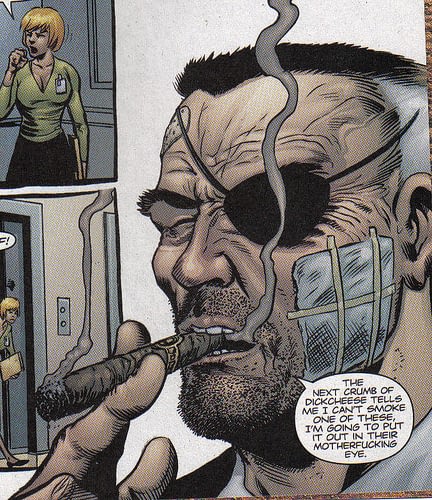 And now, announced by Garth at the Dynamite panel at C2E2, he's doing another one. Bleeding Cool had heard mention of a Marvel project in his scope, but not which one it would be. Now we know. Nick Fury MAX by Garth Ennis w ithGoran Parlov, who has worked with Ennis on previous Punisher comics.
I wonder which executive this series will take down?
Enjoyed this article? Share it!